You can consume low-calorie coffee on a diet with the delicious Skinny Latte recipe, where milk and espresso meet at one point. Here is the Skinny latte recipe and its calories, which are different from regular latte coffee…
A new one will be added to the alternative flavors that coffee addicts can consume during the day! Latte, one of the popular Italian coffees, can be prepared simply with the ease of espresso and foamed milk. If we consider the fact that dieters prefer coffees with low calories, we recommend you to meet Skinny latte, which has a latte-like aroma and is low in calories. Lately 'skin latte'remarkable coffee….
HOW TO MAKE SKINNY LATTE COFFEE? DIET-SUITABLE LATTE ALTERNATIVE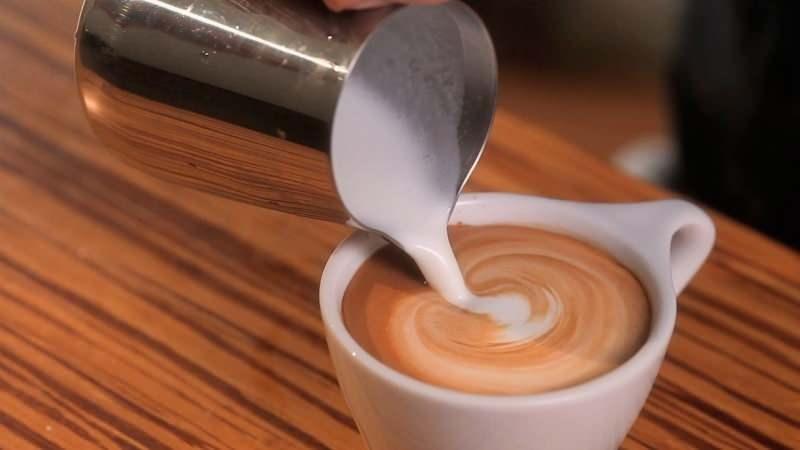 Skinny latte, which has a silky foam layer feature, is a very delicious recipe for coffee with milk. A true skinny latte recipe has a shot or two of espresso, lots of steamed milk, and a very fine froth of milk on top.
SKINNY LATTE RECIPE:
– espresso
– Milk
FABRICATION: 170 ml. sized porcelain cup, 30 ml. A shot of espresso is added. Creamed milk is added to the espresso. Milk is prepared in the steam wand at around 78 – 80 degrees.
DIFFERENCES OF SKINNY LATTE AND LATTE:
The most obvious difference between them and latte is that the added milk contains little or no fat. Sweetener is used instead of sugar in optionally added syrups.
Sugar-free small latte contains about 200 kcal, while skinny latte has 80-90 calories.