It is not easy to say no to a delicious orange revani dessert, which is one of the most popular desserts with sorbet. So, when the sweet crisis is suppressed, does eating revani make you gain weight? For this, we offer you a less calorie light revani recipe! How to make easy revani at home and its calories:
Revani dessert, which dates back to the Ottoman period and takes its place in the forefront as one of the delicious desserts of Turkish cuisine, gives a feast of taste to the palate with its pleasant taste. Revani, which is known as sponge or yoghurt dessert in some regions, is a dessert that can be preferred practically because it is not troublesome in terms of preparation. Although it is simple to make this perfect dessert, which is fluffy like a sponge and is enough to make your mouth water with its appearance, it is a recipe that confuses those who are on a diet. Since syrupy desserts made from intense sugar are not recommended in the diet, one should be cautious about revani. Well, while there is a recipe for everything suitable for diet, is there no revani? Here is the recipe for Light revani in diet with normal home revani…
DIET REVANI DESSERT RECIPE! HOW TO MAKE LIGHT REVANI AT HOME?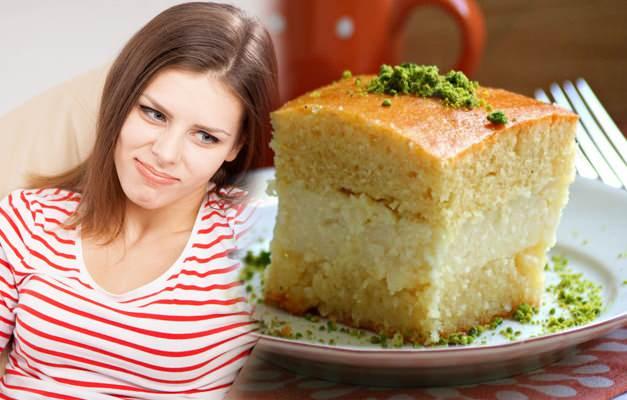 MATERIALS:
for 4 slices
1 glass of water Milk
1 dried date
3 tablespoons of dried mulberry
2 tablespoons of whole wheat flour
1 egg
vanilla stick
coconut grater
FABRICATION:
Pass the dried mulberry and the date through the rondo and mix it well with 6 tablespoons of milk, egg and flour. Bake at 170-180 C for 20 minutes, heat the remaining milk slightly, open the vanilla pod and wait for the cake to bake. When you think it is cooked, take it out of the oven and make small cuts. After it cools down a bit, remove the stick in the vanilla milk and add it to the mixture and wait for it to absorb well. Serve with a sprinkle of grated coconut on top.
HOW IS REVANI MADE? REVANI DESSERT TIPS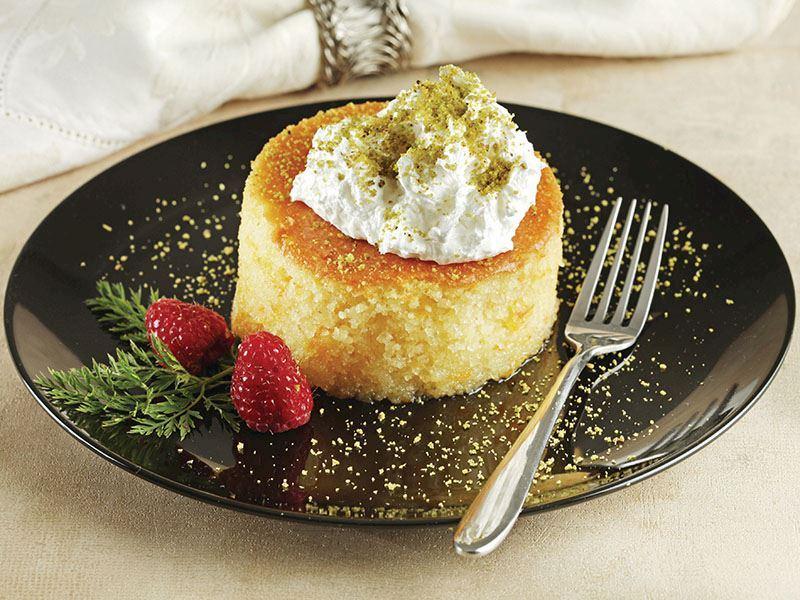 MATERIALS:
FOR CAKE;
3 eggs
1 glass of sugar
1 cup of yogurt
(if you want it even more spongy,
you can get the juicy side )
1 cup of semolina
1 cup of flour
1 orange
1 packet of vanilla sugar
1 packet of baking powder
1 teacup of oil
FOR SHERBET;
3 glasses of water
3 cups of sugar
Juice of half a lemon
REVANI CONSTRUCTION
Before you start making the Revani dessert, you should prepare the syrup. Sugar and water are boiled in a deep pot. (It should be stirred continuously at this stage, otherwise it can be sweetened) Add a few drops of lemon juice to the boiling water so that the dessert does not become sugary, boil for 1-2 more minutes, then take it from the stove and let it cool.
For the Revanini cake, whisk the sugar and egg well. Add yoghurt, oil and semolina on top and whisk well. While eating Revani, you can slice the orange peel and add it to the mixture for a pleasant aroma on the palate. At the last step, add the baking powder, flour and vanilla and whisk. Pour the cake batter into the greased baking pan and bake for an average of 30 minutes. After making small holes and taking it out of the oven, the warm syrup is poured over the hot thyme. After waiting for 1-2 hours, it can be consumed with pleasure.
NOTE: The average calorie of a medium-sized portion of revani is 700 calories. It is more suitable in terms of diet to apply the light revani recipe compared to the normal home revani recipe.