Baklavas with syrup, which are crispy in the mouth, trouble many people who are on a diet. In some cases, people who break the diet because they cannot say no to the delicacies on the table will regret it later, but you can make those tables suitable for the diet. For this reason, we have compiled a 100-calorie crispy baklava recipe for you, one of the most popular baklavas on the table! Easy light baklava recipe…
Adding beauty to the beauty of tables where only bird's milk is missing, delicious crispy baklavas come first among the desserts that dieters find it difficult to stay away from. It is very normal that women who try to be very careful about their excessive calorie intake in normal times do not want to compromise on sweet cravings. Desserts with plenty of syrup, which satisfies the soul instantly, can turn into kilos that are difficult to lose later on. We have mentioned the recipe of only 100 calorie baklava for people who do not want to gain weight again by eating baklava while in ready form. We are sure that you will not be able to get enough of the delicious crispy baklavas, which contain only 100 kcal in a single piece! You can examine the details of the news for making crispy and easy calorie-free baklava at home…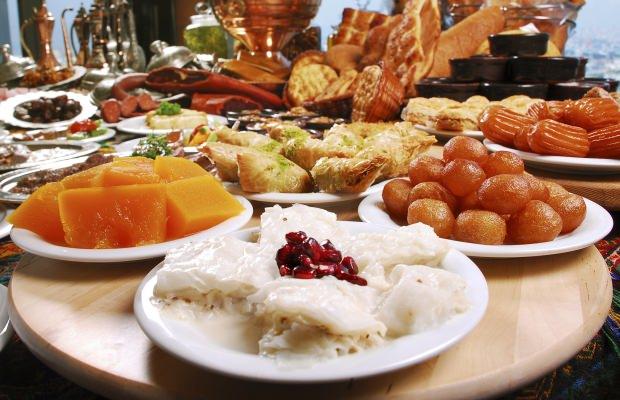 DIET BAKLAVA RECIPE WITH 100 CALORIES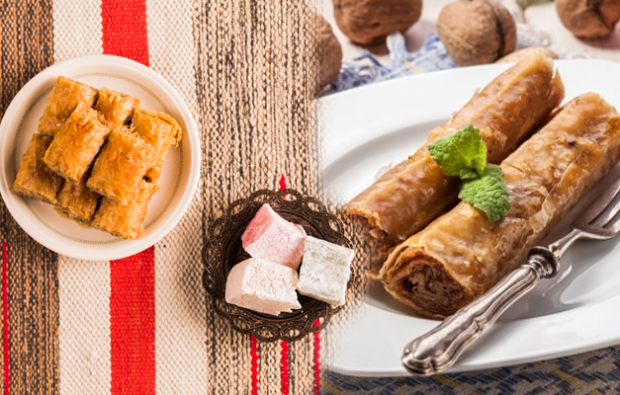 MATERIALS:
– Baklava pastry
– 2 grated apples
– 50 grams of butter
– A teaspoon of crushed walnuts
– 2 tablespoons of honey
– Cinnamon
FABRICATION:
Let's melt the butter that we mentioned above in a nice way. Then let's mix the grated apples with walnuts well. After adding the cinnamon, mix it again. After creating the inner mortar of the baklava in this way, let's take care not to burn the melted butter by rotating it in the pan.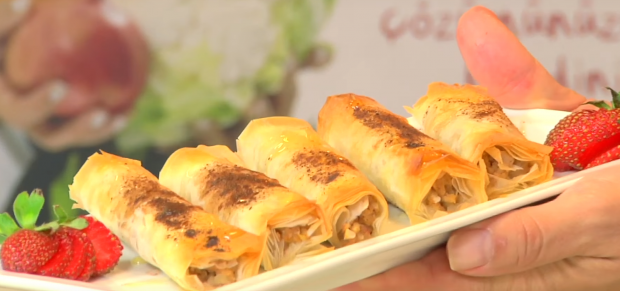 Let's wrap 20 baklava phyllo in 2 pieces like wrapping leaves. Before wrapping, let's spread the inner mortar inside after applying it like a little drop of butter. Let's wrap it in rolls and place it on the baking tray.
After wrapping the baklava like wrapping, let's drizzle butter on them again and add cinnamon. After cooking, let's sweeten our baklava with honey and decorate it as we wish.
Enjoy your meal…