We have compiled healthy chips recipes for you that you can prepare for your child or an adult in a healthy way at home. So, do regular chips make you gain weight? How to prepare chips at home in a healthy way? What should be considered when consuming chips? Here are the healthiest chips recipes suitable for diet…
As it is known, chips, which are one of the junk foods consumed while watching movies or in the environment of friends, are quite harmful for health. The excessive amount of oil in it causes problems such as excess weight gain and acne problems on the skin, triggering cancer, obesity, Alzheimer's and diabetes. These chips, which everyone can not stop eating, big or small, are at least as harmful as cigarettes. Although it says that it does not contain lard, you can make your own chips in a healthy way at home instead of darkening your life with chips that are unknown in which environments and how they are produced. If you don't want to both protect your health and spoil your form, you can try our low-calorie and healthy chips recipes.
99 CALORIES ONLY OVEN PUMPKIN CHIPS RECIPE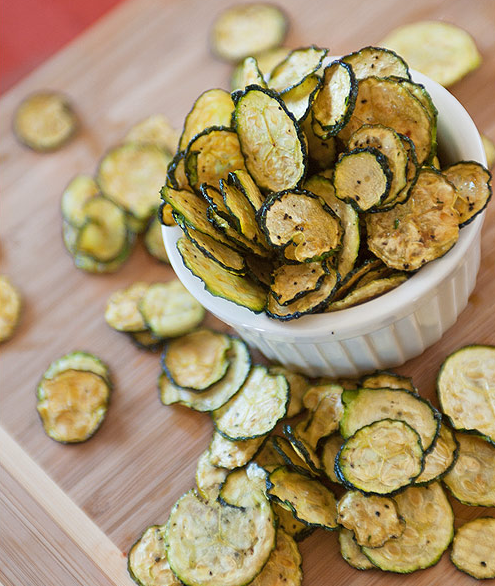 INGREDIENTS:
1 large zucchini
1/3 cup bread crumbs
1/4 cup grated Parmesan cheese, low-fat
1/4 teaspoon black pepper
Salt (Preferably rock salt)
1/2 teaspoon garlic powder
1/4 teaspoon black pepper
3 tablespoons low-fat milk
MAKES:
After heating the oven to 425 degrees, mix the bread crumbs, Parmesan cheese, black pepper, salt, garlic powder and black pepper in a mixing bowl. . Slice the zucchini into rounds, dip in milk and dip in breadcrumbs to coat both sides.
Place the zucchini on parchment paper and lightly oil it. After placing the tray in the oven and cooking for 15 minutes, bake for an average of 10-15 minutes until it turns upside down. Allow it to cool down to room temperature before placing it in the airtight container.
NON-WEIGHT CABBAGE CHIPS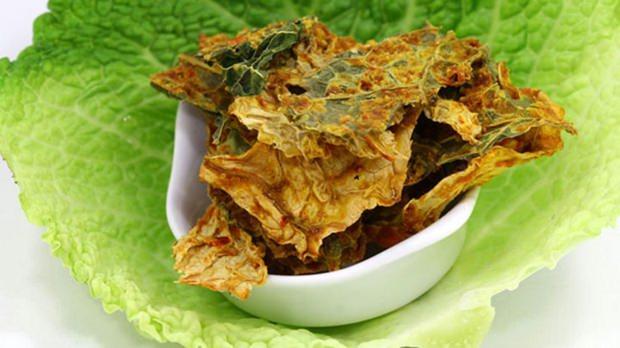 INGREDIENTS:
6 cabbage leaves
Paprika, salt, pepper
Olive oil
HOW TO:
Cut the leaves of the cabbage to the size of chips and dip the cabbage in the olive oil you will put in the bowl. Place on a baking paper lined tray and bake in the oven at 150 degrees for 15-20 minutes. After cooking, you can add salt, cayenne pepper or black pepper on it.
NOTE: Since it contains olive oil, it has little calories, do not consume it excessively.