One of the delicious tastes of Anatolian cuisine, different and delicious jam recipes are indispensable for our breakfasts. You can consume the jams that meet our sweet needs with peace of mind by making them suitable for your diet. So how to eat jam on a diet? How to make sugar-free jam at home? Tips for making sugar-free jam with special and different flavors…
Jams, which are served at breakfast and consumed with their colorful and delicious recipes, are an alternative that no one can easily say no to besides warm breads. Jam, which creates a pleasant taste on the palate when spread on bread, is one of the delicious flavors cooked by adding fruits to certain amounts of sugar. However, these seemingly innocent tastes can cause us to gain weight without even realizing it. Candies that contain a large amount of sugar can spoil the fit appearance over time and cause you to look fatter. You can continue the diet from where you left off with a variety of jams that people who want to keep in shape can sweeten their mouths at breakfast. So, should people who are careful not to gain weight ever eat jam? Is there a formula for eating jam on a diet? Making practical and delicious sugar-free jam at home…
MAKING DIFFERENT SUGAR-FREE JAM WITH 2 INGREDIENTS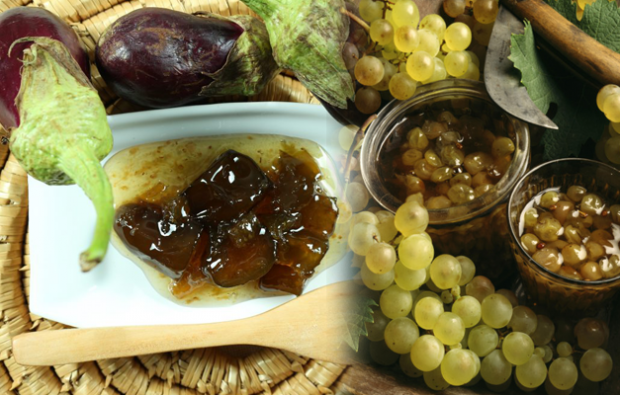 MATERIALS
– 2 kilograms of eggplant
– 5 kilograms of seedless green grapes
MADE
Wash the green grapes well, crush them in cheesecloth and boil the water in the pot. Peel the eggplants in a mottled way and make scratches on the right and left sides. Add the eggplants to the boiling water and boil for 10 minutes. Drain the eggplants and soak them in cold water for 2-3 minutes.
Put the eggplants in the boiling grape juice and bring to a boil over low heat. After getting the jam consistency, keep it in a cool place. You can get jam whenever you want in jars with tightly closed lids.
Enjoy your meal…
SUGAR FREE STRAWBERRY JAM RECIPE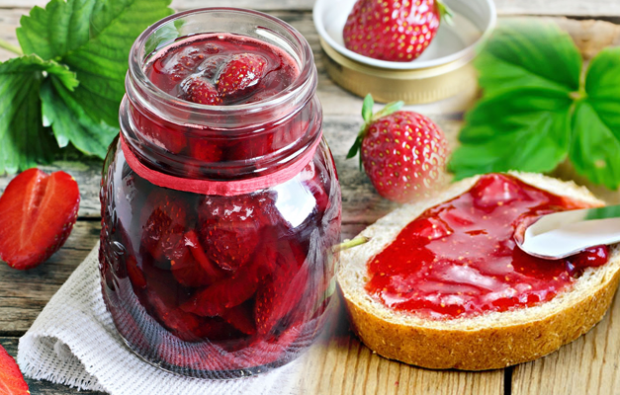 MATERIALS
– 500 grams of strawberries
– 1/2 lemon
– 300 grams of raisins
– 10 dates
– 4 cups of hot water
MADE
After removing the date seeds, put them in a bowl with the raisins. After adding hot water, let them sit for 10-15 minutes and soften them. Then pass it through the blender, strain the water with cheesecloth, separate the stems of the strawberries and put them in the pot.
Put the filtered water on it and start cooking. Let it cool in a dark state over low heat and store it in a glass jar.
Enjoy your meal…
APRICOT DIET JAM RECIPE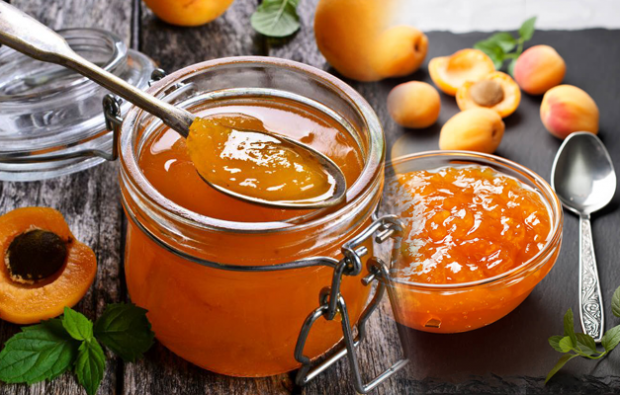 MATERIALS
– 750 grams of fresh apricots
– 1 large quince
– 400 ml of apple juice
FABRICATION
Remove the seeds from the washed apricots and set aside as sliced. After peeling and chopping the quince, boil it in water with its seeds. Not removing the seeds will determine the color and consistency of the quince.
Mix apricot and quince into apple juice and bring to a boil. Cinnamon or ginger can be added to the mixture upon request. It should be consumed without waiting too long.
Enjoy your meal…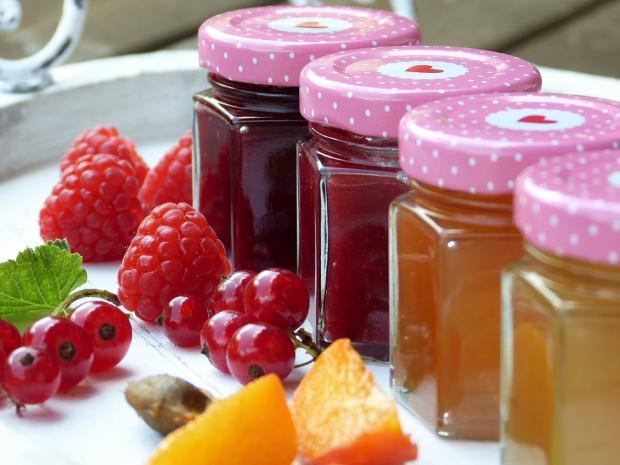 HOW MANY CALORIES ARE IN JAM? CALORIE TABLE IN JAMS:
Apricot Jam (100 g): 287 kcal
Orange Jam(100 g): 299 kcal
Strawberry Jam (100 g): 285 kcal
Cherry Jam (100 g): 285 kcal
Quince Jam (100 g): 206 kcal
Cherry Jam (100 g): 285 kcal