We have explained the foods that will give you a feeling of fullness when consumed in Ramadan. So what should we eat for iftar and sahur? Sahur foods that keep you full! What are the nutritional mistakes made in Ramadan? Here are the warnings given by experts for the month of Ramadan…
Although it is thought that it is easier to lose weight in Ramadan due to the decrease in the number of meals, it is an important detail that is overlooked that weight can be gained when not paid attention to. Heavy and oily meals eaten late after being hungry all day can bring along some health problems that may arise if the continuation of malnutrition along with insufficient fluid consumption. People who are obsessed with their excess weight in their normal lives and thus trying to lose weight, unfortunately, can lead to an overweight appearance as a result of an inefficient diet as a result of the wrong diet. So, which nutritional mistakes do we make the most during Ramadan? How to make the right sahur and iftar in Ramadan? Here are the things that those who do not want to gain weight during the month of Ramadan should pay attention to…
WHAT SHOULD BE DONE TO LOSE WEIGHT DURING RAMADAN? WHAT ARE THE WAYS TO LOSE WEIGHT DURING RAMADAN? RAMADAN NUTRITION TIPS
RULE-1/ GO TO HEALTHY AND FUELING FOOD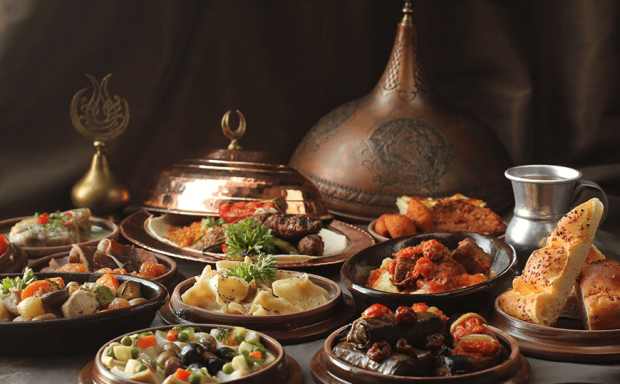 It is important not to eat too much in the sahur, but to have a hearty and healthy diet. Pastry foods, oily and fried foods should be avoided. The best type of food for the sahur menu is breakfast. Kefir and ayranda are very healthy mixtures for sahur.
RULE-2/ STAY AWAY FROM HEAVY MEALS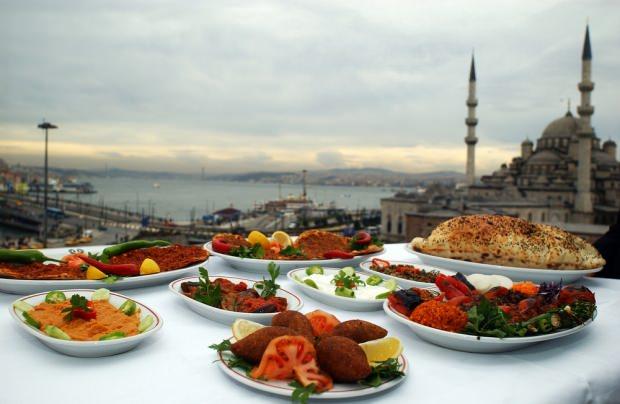 You should prepare light foods such as soup, yoghurt and salad so that the fast-breaking fast-breaking meal does not cause indigestion and gas problems. After 10-15 minutes, the main meal should be eaten and the need for soup and liquid should be met. Except for sahur, it should be taken in equal amounts from all nutritional values, as it will be eaten more often in iftar. If a vegetable dish is eaten after iftar that day, then meat or legumes should be eaten at iftar the next day.
RULE-3/ DO NOT DRINK COFFEE OR TEA WHILE EATING
It should be drunk at least 45 minutes after eating, as taking tea or coffee at the same time with meals will prevent the absorption of vitamins and minerals in food. Experts say that consuming tea or coffee at sahur will increase thirst.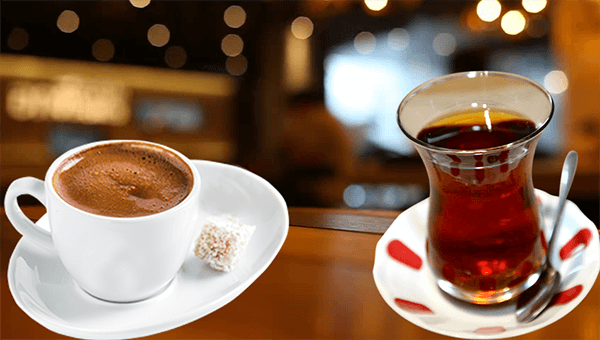 RULE-4/ EAT BREAD BREAD INSTEAD OF PITA
No matter how good the smell of the warm pita is, it is known that 1 handful of pita is equivalent to 1 slice of bread. Brown bread should be eaten as an alternative to pita as it will give satiety.
THINGS THAT SHOULD NOT BE CONSIDERED IN IFTAR TO NOT LOSE WEIGHT IN RAMADAN
RICE AND PASTA
Excessive consumption of rice and pasta in iftar causes weight gain as they contain high carbohydrates. Therefore, you should be very careful about the amount and time you consume. For example, instead of eating rice or pasta every day, you can have a vegetable-based diet.
ACID BEVERAGES
Do not consume acidic drinks to quench your thirst at iftar. Because acidic drinks contain a lot of sugar, they cause the body to become lubricated.
DESSERTS WITH SHERBET
In Ramadan, the desire to eat sweets increases with the effect of being hungry all day. However, you should avoid desserts with syrup, such as künefe, baklava, and tulumba. Güllaç, pudding and fruit desserts can prevent you from gaining weight because they contain less calories.
SAMPLE RAMADAN MENU! HEALTHY AND DELICIOUS IFTAR LIST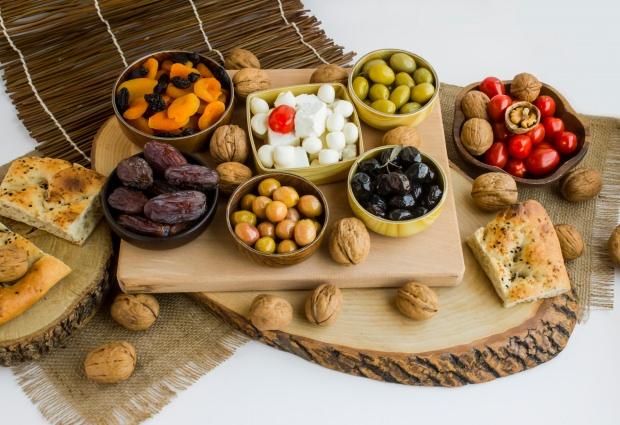 IFTAR
1 bowl of soup
8 tablespoons of meat and vegetables (without water)
or
2 meatball-sized (60 g) meat, chicken, fish, turkey
1 bowl of yogurt
1-2 thin slices of whole grain bread
Salad (without oil)
INTERMEDIATE MEAL
1 bowl of milk dessert or 1 fruit
2 walnuts or 5-6 hazelnuts or 5-6 raw almonds
Wishy-wash tea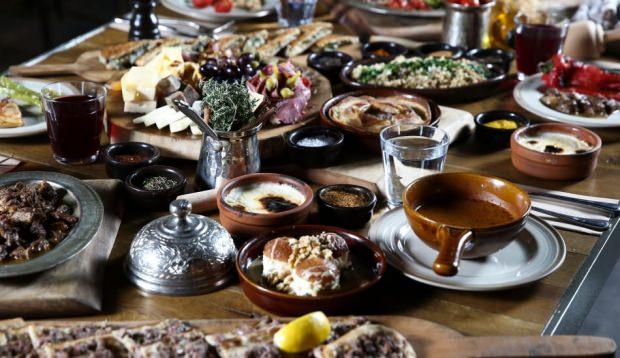 SAHUR
1st way:
1 glass of water Milk
1 boiled egg
1 matchbox of feta cheese
2 walnuts / 5-6 hazelnuts or raw almonds
1–2 thin slices of whole grain bread
Cucumbers and Tomatoes
2nd way: Soup, meat, yoghurt, whole grain bread, cold cuts, tomatoes and cucumbers
Way 3: Milk + toast + cold cutş tomatoes and cucumbers