You can make the weight loss process quite simple with healthy alternatives to eat in between meals while dieting! It will be more effective to give priority to healthy and low-calorie foods in the snacks you will make among the healthy diet lists. So what to eat as a snack to lose weight? Foods under 100 calories that you can consume as a snack in the diet…
The number of people who think that the less they eat during the day, the faster they can lose weight. However, the more often you eat, the faster you can lose weight. When a regular diet with healthy foods is carried out, appetite can be controlled and maintaining a stable weight can become easier. It is more efficient in terms of both diet and health to divide the meals you eat in a day into six instead of compressing them into two meals. Because for every food you consume, the digestive system works and it becomes easier to lose weight with burning. The most important golden rule of quality and healthy nutrition is realized with 3 main meals and 3 snacks. The reason we feel hunger in our body is related to the balance of our blood sugar. Eating less but often is effective in keeping blood sugar in balance, preventing early hunger and overeating at the next meal, and also increasing the metabolic rate. We see snacks in the healthy diet lists applied to lose weight. Normally, when we think of snacks, many of us think of junk food, but such foods can threaten our health as well as gain weight. By making healthy choices around 100-200 calories in snack menus, both weight control and fitness are ensured, and fluctuations in blood sugar are prevented.
CLICK READ: WHAT TO EAT WHEN THE NIGHT IS UP? NATURAL SOLUTION TO HUNGER CRISES
WHAT IS A BREAK MEAL, WHEN IS THE BREAKING MEAL HELD?
A 15-minute break for a snack, which you will make within 2-3 hours after eating the main meal, is quite enough for a healthy diet. Fruit-vegetables and whole grain products are ideal for fibrous foods, as fibrous foods that you can choose for snacks will make you feel fuller for a longer time.
We can list healthy alternatives that can help you choose between meals more easily:
* 3 dried apricots, 2 pieces of walnut
* 1 box of yogurt, 10-15 blueberries
* 1 can of low-fat milk, 1 fresh fruit
* 2 grissini, 1 glass of buttermilk
* Half bagel, cheese
* 1 – 2 slices of bread, 1 slice of feta cheese
* Wholegrain toast with light cheddar, cold cuts
* 1 box of fruit yogurt, 10 nuts
* 3 diet biscuits, 1 cup of Nescafe with light milk
* 1 cup fat-free popcorn, 1 handful of raisins
* Salad plate, 1 slice of cheese, 1 meatball
* 1 handful of white chickpeas, 1 glass of kefir
* 5 prunes, 10 almonds
* Lean pancake with vegetables from half a dough, 1 glass of buttermilk
CLICK READ: WHAT TO EAT FOR BREAKFAST INSTEAD OF BREAD? WHAT ARE THE FOODS THAT GAIN AS WEIGHT AS BREAD?
WHAT TO EAT IN THE INTERMEDIATE MEAL? MEAL RECOMMENDATIONS UNDER 100 CALORIES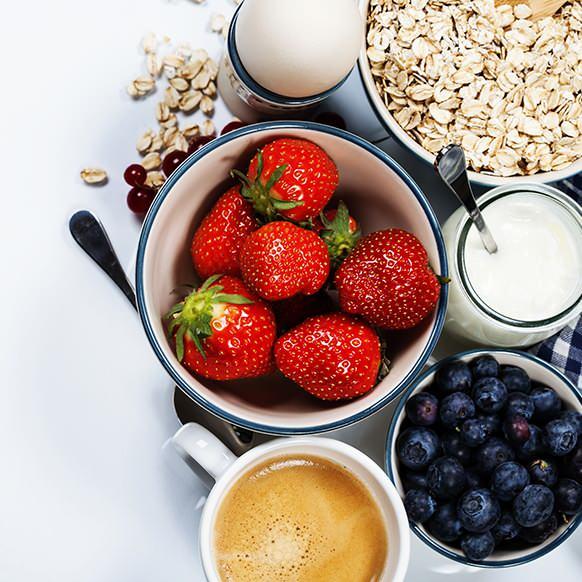 YOGURT AND SEEDS
You can consume it by adding some seeds to non-fat yogurt.
HONEY YOGURT
You can consume it by adding honey to yogurt to meet your sweet need during the day.
20 PISTACHIO
You can consume 20 pistachios as a snack during the day. 20 pistachios are 80 calories.
3 PIECES OF CRACKERS AND CHEESE
Cheese spread on whole-grain crackers suppresses the feeling of hunger and is only 98 calories.
14 PCS ALMOND
Thanks to its high fiber and protein properties, almonds help you stay full for a long time.
6 PCS WHOLE GRAIN CHICKERS
Crackers, which are low in sugar and fat, keep you full for a long time with its high fiber rate.
8 Sliced ​​Carrots
If you want a hearty snack, you can choose carrots and hummus. Vitamin A in carrots, beta carotene and protein in hummus help keep you full for a long time.
CLICK TO READ: HEALTHY DIET LISTS THAT MAKE SURE WE LOSE
DIET RECIPES! HEALTHY ALTERNATIVES FOR DREAM MEAL
OAT FLAVOR BOWL
Materials:
A glass of milk
A glass of oats
One ripe banana
A teaspoon of butter
2 teaspoons of honey
A teaspoon of cinnamon
Peanuts to decorate
Fabrication:
Cook the milk over medium heat. Then throw the oats into it and cook it this way for a while. After the oats are completely melted, let the mixture cool. Finally, add all the remaining ingredients and mix.
AFTERNOON DESSERT WITH FRUIT
Materials:
half a glass of milk
½ cup of oats
2 tablespoons of crushed walnuts
half a glass of strawberries
3-4 thinly sliced ​​mint leaves
Fabrication:
Mix all the ingredients in a deep bowl. Then transfer the mixture to the serving plate.
IS A DIET INTERMEDIATE REQUIRED? THE IMPORTANCE OF BREAK MEALS ACCORDING TO THE DISEASES…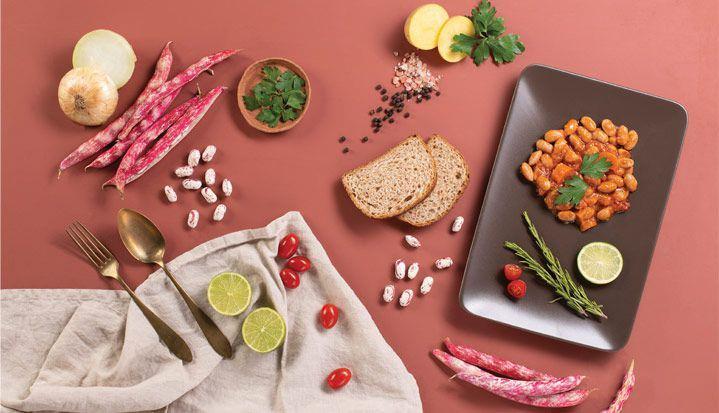 Dietitian and Life Coach Gizem Şeber drew attention to the importance of snacks consumed during the day, and listed which snacks are important in which diseases and what should be eaten as follows:
1- Diabetes
It is a great risk for diabetics to experience a decrease or increase in sugar levels during the day. In order to prevent fluctuations in blood sugar, they should definitely consume snacks.
2- Hypertension
Overeating suddenly causes blood pressure to rise. In this case, the risk of hypertension increases. Snacks reduce the risk of hypertension.
3- High cholesterol
Fasting lasting more than three hours increases cholesterol synthesis from the liver. Snacks help keep blood cholesterol levels regular.
4- Reflux
Reflux, which occurs when the stomach is suddenly filled, can be prevented with snacks.
5- Gastritis
Gastritis, which increases heartburn, occurs with excessive hunger. You can prevent gastritis with foods in snacks.
6- Constipation
Eating little and often during the day is the most important preventative for constipation.