Waffle, which is a very popular dessert in the society, makes a throne in the hearts with the meeting of many different flavors with chocolate. One of the most curious things about the waffle, which everyone loves to consume, is whether this dessert, which has plenty of calories, makes you gain weight. So, do waffles make you gain weight? What is the Waffle recipe suitable for diet? How to make easy and delicious Waffles at home?
Today, waffle is one of the ideal desserts consumed by almost everyone with its exquisite taste left on the palate. You may be undecided as to which of the colorful materials inside the glass edges in waffle shops will suit the waffle better. While you will decide to eat all of them at the same time, you may not be able to prevent calorie intake by increasing the amount of ingredients. You can prepare the waffle, which looks innocent but has increased calories according to its ingredients, at home in a lower calorie way. So how many calories in waffles? How to make diet waffles at home? Does waffle make you gain weight?
HOW MANY CALORIES IN WAFFLE?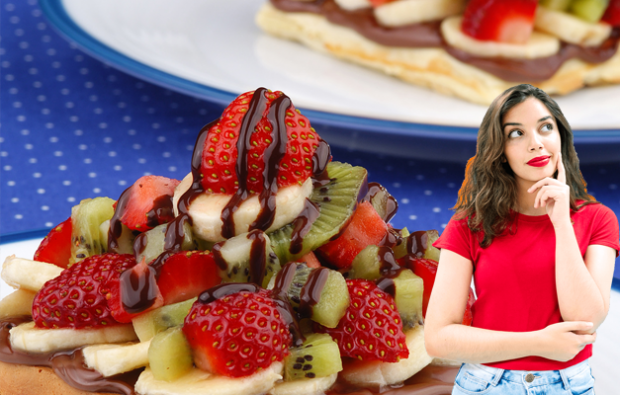 A delicious waffle that comes out by baking the dough specially prepared for the waffle dessert, It is one of the most popular foods in recent times. There is an average of 270 calories in 1 plain waffle . Waffle calorie value varies according to its size and the amount and density of the ingredients added to it.
Waffles, which are high in sugar due to the carbohydrates it contains, are not very beneficial in terms of health, but they provide motivation increase due to chocolate.
WAFFLE TYPES CALORIE TABLE:
1 fruit waffles approx. 290 calorie
Chocolate waffle average 380 calories
1 waffle with ice cream and chocolate 370 calories
1 mixed fruit waffle approx. 292 Calories
DOES WAFFLE LOSE WEIGHT?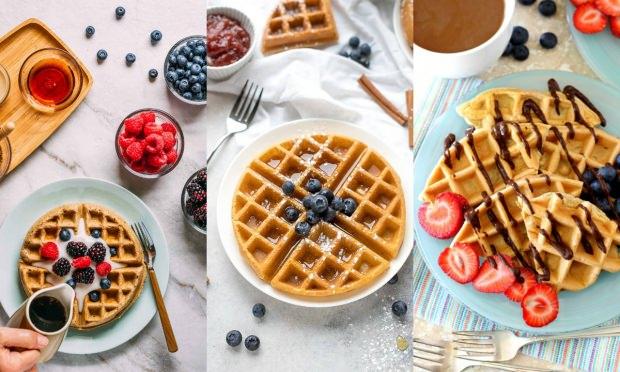 Everyone has a daily calorie intake, whether they're on a diet or not. If the daily calorie intake has reached the top, you can gain weight easily. When the waffle, which is rich in sugar and fat, is eaten, it is necessary to pay attention to the nutritional values ​​​​to be taken during the day. Otherwise, it may turn into weight that is difficult to lose later on.
HOW TO MAKE DIET WAFFLE?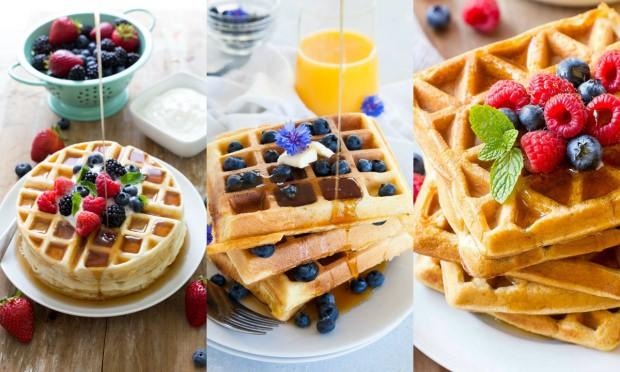 MATERIALS
For pancakes;
1 egg
1 glass of milk
1 glass of whole wheat flour
1 teaspoon of cocoa
For the ornament;
1 banana
1 kiwifruit
2 square dark chocolate
1 tablespoon peanut butter
HOW TO
Before starting to make waffles, first beat the eggs well to make the pancakes. Then add milk and continue whisking slowly. Then gently pour the flour and add cocoa.
Pour a little olive oil into the pan and cook the pancakes with a ladle. Then peel and slice the above-mentioned fruit ingredients as desired. As a final step, melt the dark chocolate and drizzle over it.
Bon appetit…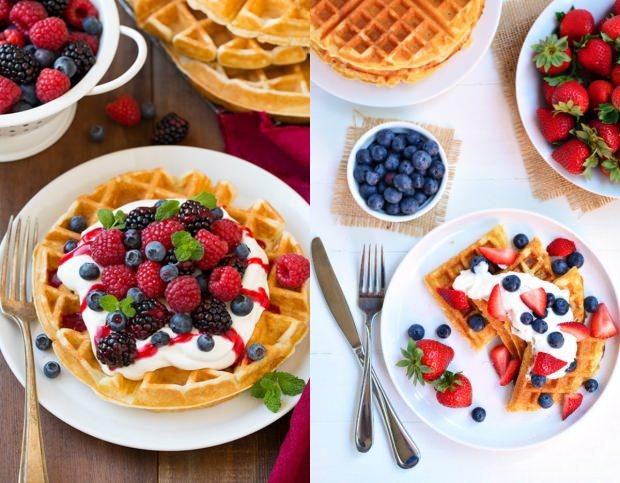 MAKING WAFFLE IN A TOaster
INGREDIENTS
2 eggs ,
1 tablespoon of granulated sugar,
1 packet of baking powder,
1 packet of vanilla,
1 teaspoon of salt,
Average 1.5 cups of flour,
1 water a little more than a glass of milk,
Quarter glass of oil,
Walnuts, almonds, chocolate chips, peanuts, hazelnuts, etc.
Nutella,
Strawberry,
Banana
Kiwi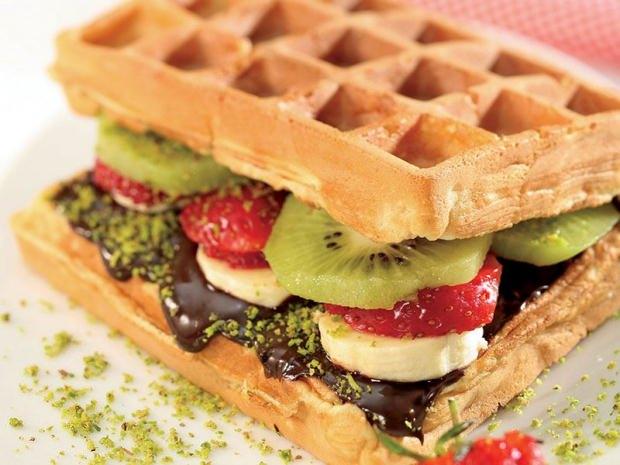 PREPARATION
Separate the yolks and whites of the eggs. Beat the white parts with half of the vanilla with the help of a mixer until they become foamy. Beat the yolks with granulated sugar, add milk, oil, baking powder, remaining vanilla and salt into the foaming egg white and mix.
Gently add flour while mixing. Add the beaten egg yolks and mix again. Warm up in the toaster.
Pour 1 cup of prepared dough into the machine. Let the dough cook for 5-6 minutes, covered. While the waffle is hot, spread the nutella, after it cools down a little, sprinkle the fruits and enjoy it.