Fried peppers, which almost all of us love to eat, is one of the flavors that we cannot easily say no to because of its appetite. So, is it okay to eat chili fries on a diet? Calories of fried pepper with yogurt.
One of the most delicious and practical recipes of a wonderful Sunday breakfast, fried pepper with yoghurt is a delicious taste that will create a feast for your guests! Since fried peppers can cause extra calorie intake in the diet, those who want to keep their shape may prefer the peppers by steaming in water rather than oil. We are sure that you will love the taste with this cooking method, which is preferred with the slight softening of the peppers! We can say that 1 fried pepper equals 5 calories, so it is healthier to consume it with steam.
1 PORTION FRIED PEPPER WITH YOGURT=

290 CALORIES
 

1 PORTION FRIED PEPPER WITH YOGURT WITH TOMATO=

70 CALORIES
RECIPE OF FRIED CHIPPER WITH YOGURT:
MATERIALS:
500 grams of green pepper
250 grams of yogurt
3-4 cloves of garlic
Half a glass of oil
Salt
chili pepper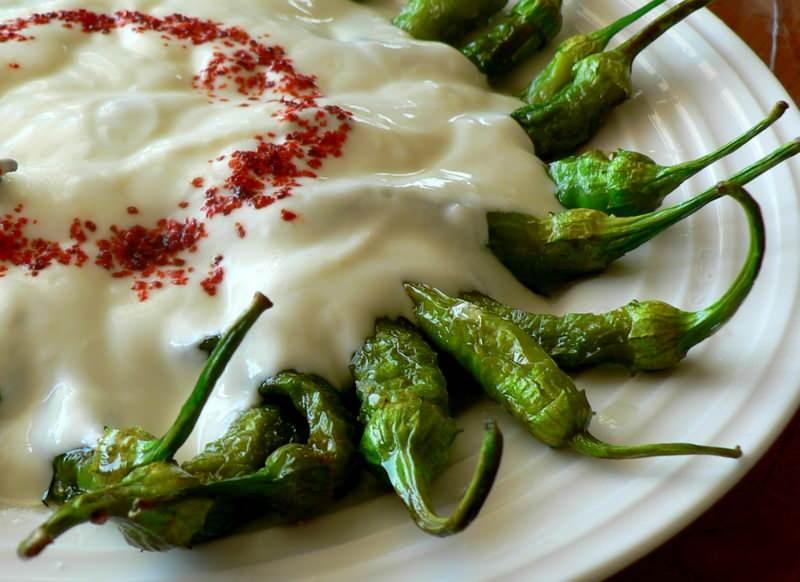 FABRICATION:
Wash and dry the peppers well. Then, if desired, cut the stems and divide them into 2-3 parts. Cut with a fine knife and remove the seeds. Take the oil in the pan and heat it. Fry the peppers for 5 minutes, stirring gently from the top. Put the peppers on a plate lined with a napkin and salt them. You can add your yogurt on top. You can sprinkle chili powder according to your bitter taste.