Cinnamon carrot cake, which is one of the cake recipes that goes very well with tea with a slightly sour taste it leaves in the mouth, is both simple and economical! A delicious carrot cake recipe that you can eat on your motivation days on a diet…
When you get together with friends in the afternoon, one of the most suitable tastes besides tea on the table is cakes. Cakes made in many ways, from lemon to hazelnut, from hazelnut to walnut, from walnut to fruity, from fruity to cinnamon, can also be eaten in the diet as long as the limit is not exceeded. The low calorie content of 1-2 slices of cake that you can consume in the diet is directly related to the materials used in it. Cinnamon spice, which is used to suppress sweet cravings in the diet, combined with walnuts, which are rich in Omega-3, helps to make an exquisite fit cake. Let's look at the flavor bombardment that will emerge when you add the carrot, which is rich in vitamin A and has benefits for eye health, to your cake!
One serving of carrot cake is 350 calories. It is quite low in terms of kcal value compared to other cake types.
 
If you are going to consume it while on a diet, you can consume less than one serving, quarter or half carrot cake.
HOW TO MAKE FIT CARROT CINNAMON CAKE? HERE'S THE RECIPE…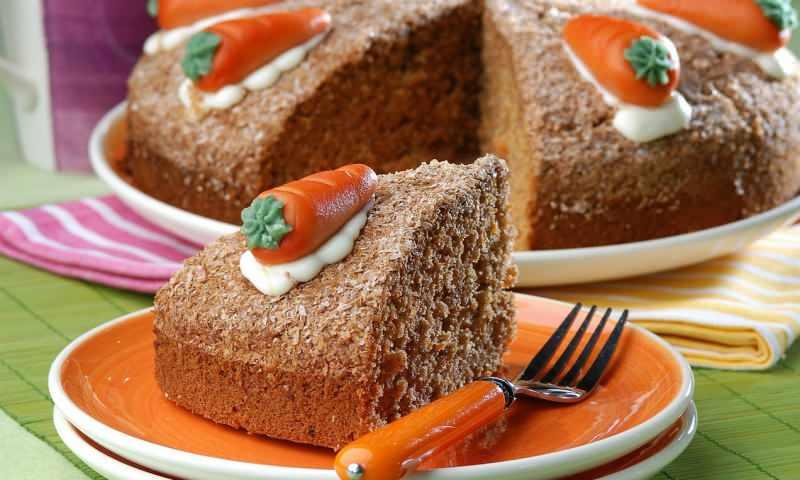 FLOURLESS AND SUGAR FREE WALNUT CARROT CAKE RECIPE
MATERIALS:
1 cup walnut kernels (ground into flour)
1 cup of oatmeal (ground into flour)
1 large carrot grated
2 eggs (well beaten)
3 tablespoons of honey
1 large banana (crushed)
1 teaspoon cinnamon
1 tablespoon of olive oil
1 teaspoon of light milk
1 packet of baking powder
FABRICATION:
Mix all the above-mentioned ingredients well and pour into the mold. Then check whether it is cooked in the preheated oven for half an hour without opening the door. Bake in the oven at 170 degrees for 40-45 minutes. Enjoy your meal…
EXCELLENT WALNUT CARROT AND CINNAMON CAKE RECIPE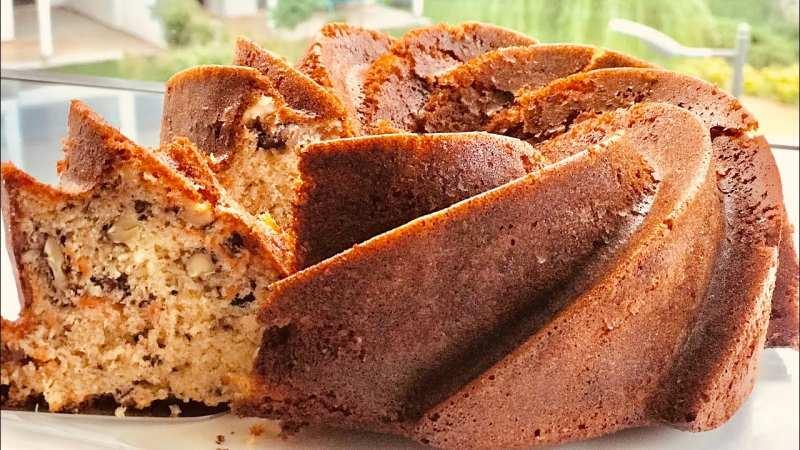 MATERIALS:
3 eggs
1 glass of sugar
Half a glass of oil
1 glass of water Milk
2.5 cups of flour
1 packet of vanilla
1 packet of baking powder
3 carrots (small)
1 cup chopped walnuts
1 tablespoon of cinnamon (wipe)
OVER:Powdered sugar can be sprinkled.
FABRICATION:
Beat the eggs and granulated sugar in a deep bowl until they turn white and foamy. Add milk and oil and continue whisking. Sift the flour, baking powder and vanilla and whisk well for the last time. Add the carrots, which we grated and squeezed well, and 1 glass of ground walnuts to the mixture. Add 1 tablespoon of walnuts and mix them well with a spatula.
Pour the mixture into the cake mold greased with butter and bake in a preheated oven at 170 degrees for 40 minutes. Enjoy your meal…