If you know the weight you need to gain or maintain according to your height, you will minimize the risk of certain diseases. What are the healthy eating lists that can be recommended to reach the ideal weight? How much should you weigh for your height? Here is the ideal weight calculation chart…
The fact that a healthy person has more weight than normal or is extremely thin is the biggest harbinger of some health problems that can be seen in later ages. Therefore, first of all, attention should be paid to a balanced and healthy diet to protect health. Women who care about their physical appearance as well as health should practice regular exercise movements along with various diets they apply in order to have a perfect body. If you want to feel positive both physically and spiritually, you should be careful to maintain your body weight and not to go out of it. Although the ideal weight measurement varies from person to person, we have searched for the general weight calculation formula for you. You can know your weight, which should be according to age and height, and you can carry out a healthy nutrition program according to it. So, how can you tell what weight you should be? How to calculate ideal weight according to height? Body mass index calculation method…
WHAT IS THE IDEAL WEIGHT? HOW IS THE IDEAL WEIGHT CALCULATED?
In order to find the ideal weight in a healthy human body, gender and height factor are considered. When calculating the height-weight measurement, it is not necessary to catch the resulting figure. The main issue here is that the current weight is in the range that is considered normal. The normal weight range is between 18.5 and 25 of the body mass index.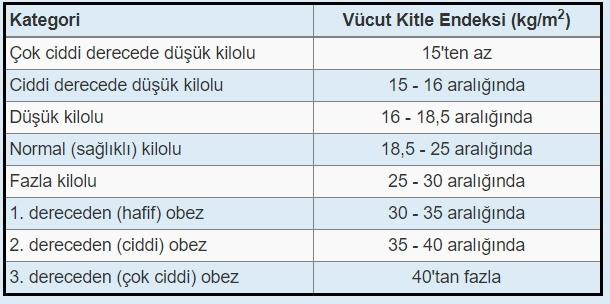 Body Mass Index = weight(kg) / ((height(cm)/100)2)
For fat burning heart rate calculation method
IDEAL WEIGHT CALCULATION TABLE:
First, multiply your current height by itself. Divide the result by your weight. If the number you get is between 18.5 and 25, it is considered normal. But the healthiest index is between 20 and 23.
If the number is between 25 and 30, it is seen that the person has more weight than it should be. Numbers between 30 and 40 are indicative of obesity. In such cases, a specialist should be consulted.
Women: 45.5 + 2.3 X (Height in inches – 60)
Males: 50 + 2.3 X (Height in inches – 60)
NUTRITIONAL LIST FOR PEOPLE WITH OVER WEIGHT:
EXAMPLE DIET LIST THAT LOSE 10 WEIGHT IN 1 WEEK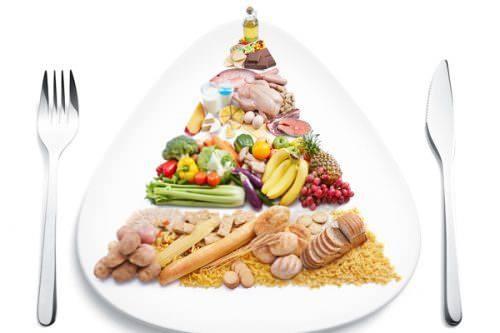 1 DAY
Morning
1 thin slice of whole grain bread
2 tablespoons of curd
1 cup of unsweetened green tea
Noon
Egg salad made with 2 boiled eggs
Greens
evening
30 grams of grilled chicken
Seasonal greens -without oil-
2 DAYS
Morning:
1 wholemeal breadcrumbs,
1 slice of semi-skimmed feta cheese
Greens
Noon
boiled vegetables
4 tablespoons of light yogurt
evening
½ portion of grilled fish
Salad with Apple Cider Vinegar
3 DAYS
Morning
1 thin slice of whole grain bread
1 boiled egg
1 cup of unsweetened green tea
Noon
1 medium ladle of soup
Greens
4 tablespoons of light yogurt
evening
1 palm-sized grilled beef steak
Seasonal lean salad
Apple Cider Vinegar Salad
4 DAYS
Morning
1 thin slice of whole grain bread
cold cuts vegetables
1 slice of light goat cheese
Noon
Vegetable dish with 4 tablespoons of olive oil
lots of salad
4 tablespoons of light yogurt
evening
30 grams of boiled turkey
Salad with Apple Cider Vinegar
5 DAYS
Morning
1 thin slice of whole grain bread
2 tablespoons of curd
1 cup of unsweetened white tea
Noon
3 tablespoons of non-fat Menemen
1 glass of plain mineral mineral water
evening
boiled vegetables
4 tablespoons of light yogurt + 1 teaspoon of mint
6 DAYS
Morning
1 thin slice of whole grain bread
1 slice of fat-free feta cheese
1 cup of unsweetened rosemary tea
Noon
1 palm-sized grilled meatball
Lots of lean salad
Tizzeria
evening
1 medium ladle of soup
Fat-free seasonal salad
4 tablespoons of light yogurt
7 DAYS
Morning
1 slice plain wasa
2 tablespoons of curd
1 cup of unsweetened green tea
Noon
2 thin slices of semi-skimmed feta cheese
1 wholegrain grissini
Green Salad
1 cup of light buttermilk
evening
1 portion of grilled turkey meat
Seasonal Salad with Apple Cider Vinegar
NUTRITION LIST FOR EXTREMELY WEAK PEOPLE:
WEIGHT GAIN NUTRITION LIST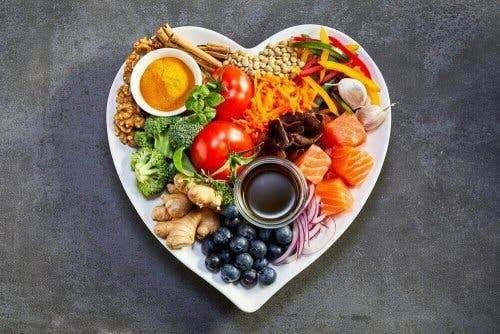 Morning
1 glass of milk
2 buns
1 seasonal fruit
Snack
1 tablespoon of jam can be added to 1 bowl of yogurt
Noon
1 medium mixed pizza
1 glass of buttermilk or juice
Snack
1 handful of nuts
2 servings of fruit
Snack
1 toast
1 glass of buttermilk
1 handful of nuts
evening
1 plate of meat with vegetables
1 bowl of yogurt
1 plate of rice
3 slices of bread
Snack
1 serving of sweets
night
1 glass of milk
a light sandwich