Did you know that you can make menemen, which is one of the ideal dishes that is preferred because it is both practical and delicious, without increasing the calories in the diet? Here is the oil-free and salt-free menemen recipe! So, does menemen still make you gain weight?
Especially in summer breakfasts, there is no one who does not like menemen, which is the sought after taste of the tables. Those who make menemen with onions, where tomatoes and peppers meet at one point, are also preferred without onions. It is a little difficult to resist a mouth-watering menemen made of red-ripened tomatoes with its fragrant scent. It is also one of the subjects that are wondered whether a delicious meneme that you can eat with the bread with the tea makes you lose weight in the diet. For this, we have compiled a low-fat menemen recipe that can be eaten while on a diet, provided that it is in moderation. So, how to make breakfast menemen that is both beautiful and suitable for diet? How many calories are in a delicious menemen? Here are special recipes for those who want to eat menemen on a diet…
A heaping tablespoon of menemen corresponds to 28 calories on average.
It is a strong meal in terms of protein and fiber values.
The ideal number of eggs for 2 person menemen is 4 types.
FAT-FREE AND SALT-FREE DIET MENEMEN RECIPE: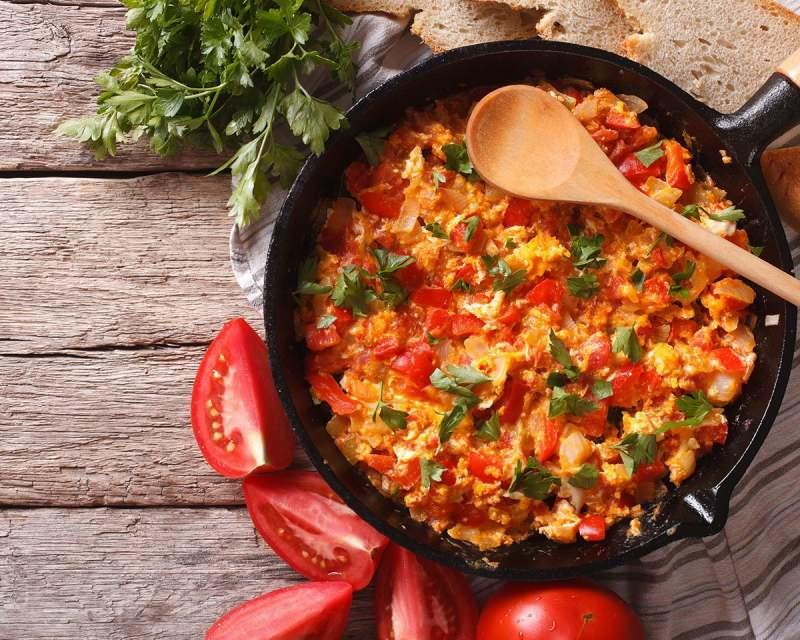 INGREDIENTS: 2 tomatoes, 1 egg, Paprika.
PREPARATION: Put the tomatoes directly in the pan, which does not have much weight gain effect when you eat it with whole wheat or wholemeal bread. Water can be added when the tomatoes you will add to the pan without oil start to absorb water, then you can break eggs into the cooked tomatoes and continue mixing from time to time.
In order for the menemen to gain flavor, let's choose pepper instead of salt. Enjoy your meal…
DOES MENEMEN LOSE WEIGHT?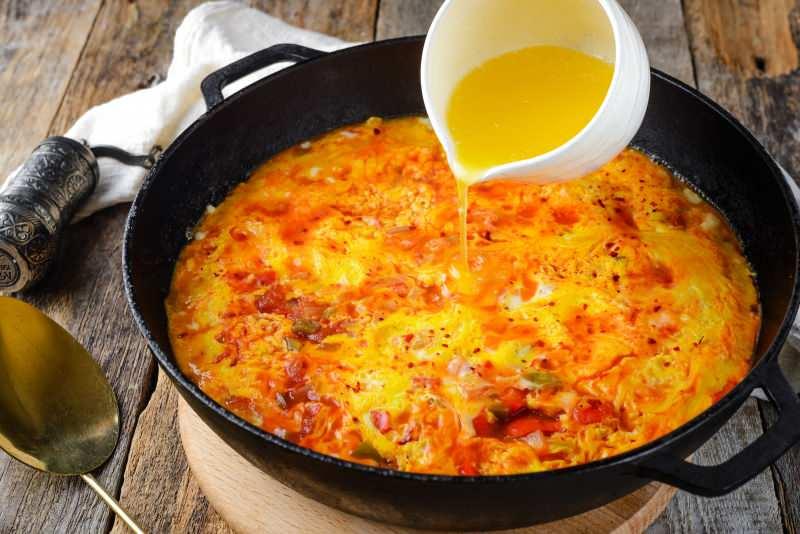 Considering that 100 grams of menemen is 71 kcal, one serving (250 grams) of menemen is 178 calories. The main factor that increases the calorie content of the menu is fat. If you are afraid of gaining weight, you can start by reducing the fat content in the menmen.
Menemen made with eggs is easily preferred in diet meals in terms of protein, vitamins and fiber. Another place to watch out for here is bread and salt. If you can, you should eat it with whole wheat bread (two slices), if you say you can't do it without bread. Apart from that, menemen does not make you gain weight because it is a vegetable weight. With oil and eggs, the calorie rate will increase, it should be noted.
HOW TO MAKE DELICIOUS MENEMEN AT HOME?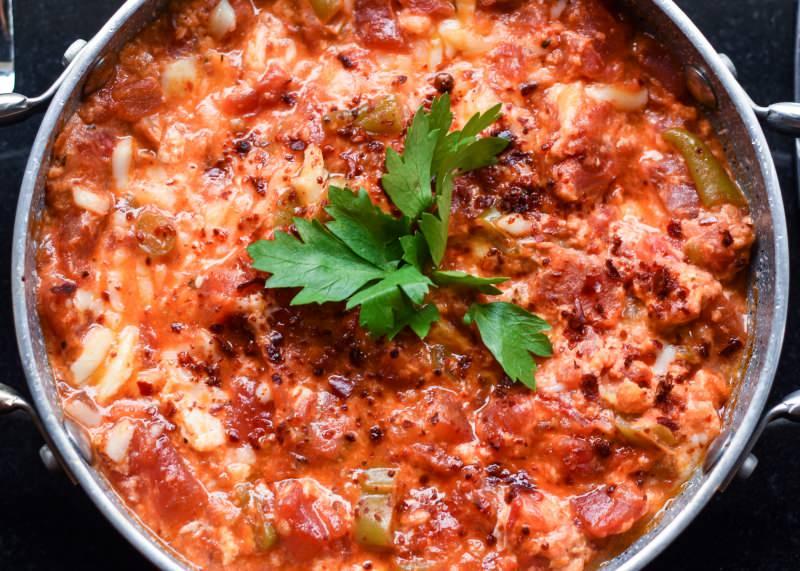 MATERIALS:
2 tomatoes cut into small cubes
2 finely chopped bell peppers
2 eggs
1 tablespoon grated cheddar cheese
2 tablespoons of oil and salt
FABRICATION:
Pour one tablespoon of oil into the pan. After the oil is a little hot, mix the hot peppers and close the lid of the pan. After about 5 minutes, add the tomatoes to the softened peppers when their color changes a little. After mixing and absorbing the water, add eggs, salt and cheddar cheese and wait for it to cook. Enjoy your meal 🙂