You can also consume yoghurt fried carrots in moderation, which is one of the most delicious appetizers where yoghurt and carrot meet at one point. Recipe for fried carrots with garlic yogurt…
One portion of fried carrots with yogurt, which is one of the most beautiful appetizers to decorate your meals on a well-equipped table, is about 289 kcal . Carrot fries with yoghurt, which is in the moderate food group, can cause unwanted weight problems when eaten constantly. That's why 1 serving a day or 2-3 servings a day is the most ideal. Not forgetting the lubrication that your momentary regrets can cause in your body can make your diet a little easier. With 48 minutes of walking, 22 minutes of running, 41 minutes of cycling, and 28 minutes of swimming, you can burn the calories of 1 serving of yoghurt fried carrots.
Raw carrot kcal values ​​can be sorted according to their size as follows;
-1 small size (25 g) carrot 10 kcal
-1 medium size (40 g) carrot 16 kcal
-1 large size (100 g) 41 kcal
HOW TO MAKE FRIED CARROT WITH YOGURT IN DIET?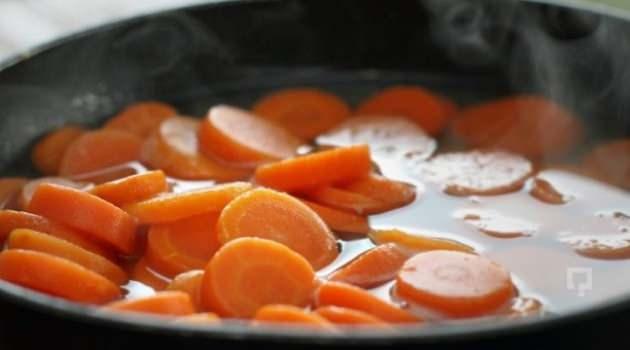 MATERIALS:
5-6 carrots
1 bowl of yogurt
1-2 cloves of garlic
Salt
According to your rank;
1 tablespoon of butter
1 teaspoon paprika
PREPARATION: To prepare the yoghurt fried carrots, wash and peel the carrots well, then slice them into rounds. (Neither too thin nor too thick) Deep fry in hot oil. Then take the carrots out of the oil, wait for them to cool, pour the garlic yogurt and chili pepper oil and make it ready to serve.