With the arrival of the holy month of Ramadan, dessert recipes that do not tire the metabolism and do not cause weight gain began to be researched. Those who want to consume desserts, one of the most sought-after flavors of iftar tables, in their lightest form, can try the dessert recipes of Expert Dietician Sümeyye H. Kara. Here are the easiest diet dessert recipes that are delicious and less calorie than each other…
Even those who do not look for dessert very much on normal days feel the need for dessert after iftar in Ramadan. In Ramadan, when our eating habits change completely on the occasion of fasting, you can include the lightest desserts that you can consume after iftar on your tables. We have compiled for you your sweet recipes that will not tire your stomach after being hungry for a long time and will allow you to fast the next day comfortably. Here are the special dessert recipes for Ramadan from Expert Dietitian Sümeyye Kara:
CHOCOLATE COFFEE PUDDING RECIPE
MATERIALS:
2 teaspoons of instant coffee
1 teaspoon low-fat cocoa
2.5 cups skim milk
2 tablespoons of brown sugar
2 tablespoons of starch (corn)
PREPARATION OF:
First, put the cocoa, milk and sugar in a saucepan. Mix all the ingredients on low heat.
Add the starch and whisk until there are no lumps.
Cook on medium heat. When you see that it has enough consistency, you can turn off the stove and wait for it to cool, then serve.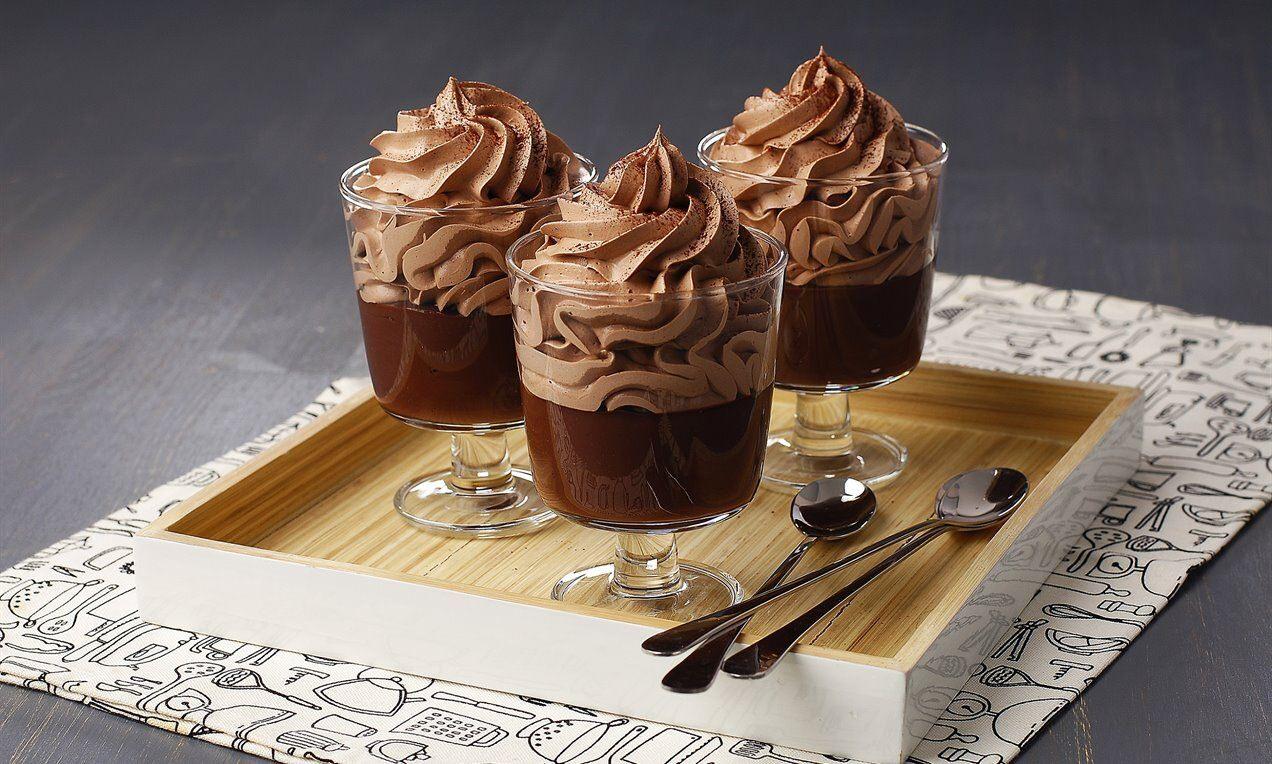 chocolate coffee pudding recipe
DIET GULLAC RECIPE
MATERIALS:
5 rosemary leaves
600 milliliters of unsweetened almond milk or lactose-free milk or semi-skimmed milk
3 tablespoons of rose water
1 cup coarsely chopped raw hazelnuts
5 tablespoons of honey
PREPARATION OF:
1. Add milk, honey, rose water to a deep bowl.
Wet the leaves with the milk in the container and place them in my debt. Sprinkle hazelnuts on each leaf.
Pour remaining milk on top. Rest in the refrigerator. After cooling, you can decorate it and serve.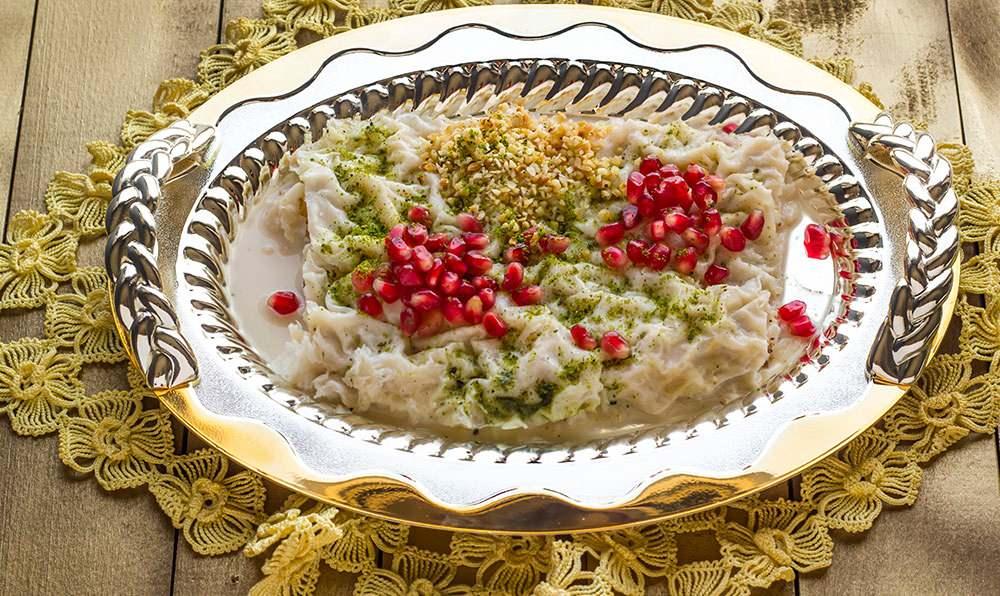 Güllaç recipe
Cinnamon Figs Sleeping Recipe
MATERIALS:
1 liter milk
10 dried figs
1 teaspoon cinnamon
For the above;
20 grams of walnuts
20 grams of pistachios
PREPARATION OF:
Soak dried figs in hot water for about 10 minutes.
Take the dried figs out of the water and cut them into small cubes without including the stems.
Pour the milk into a medium saucepan.
Heat until it reaches boiling point. But be careful not to boil it.
In a bowl, add the chopped figs, heated milk and cinnamon and mix.
Cover the container and leave it at room temperature for about 20 minutes.
You will observe that the figs swell. When the figs are swollen, mix all the ingredients by crushing them with a hand blender.
Cover it again and leave it at room temperature for about 30 minutes.
Then rest in the fridge for 2 hours.
You can take it out and consume it by decorating it with walnuts or pistachios.
Bon appetit… have a good iftar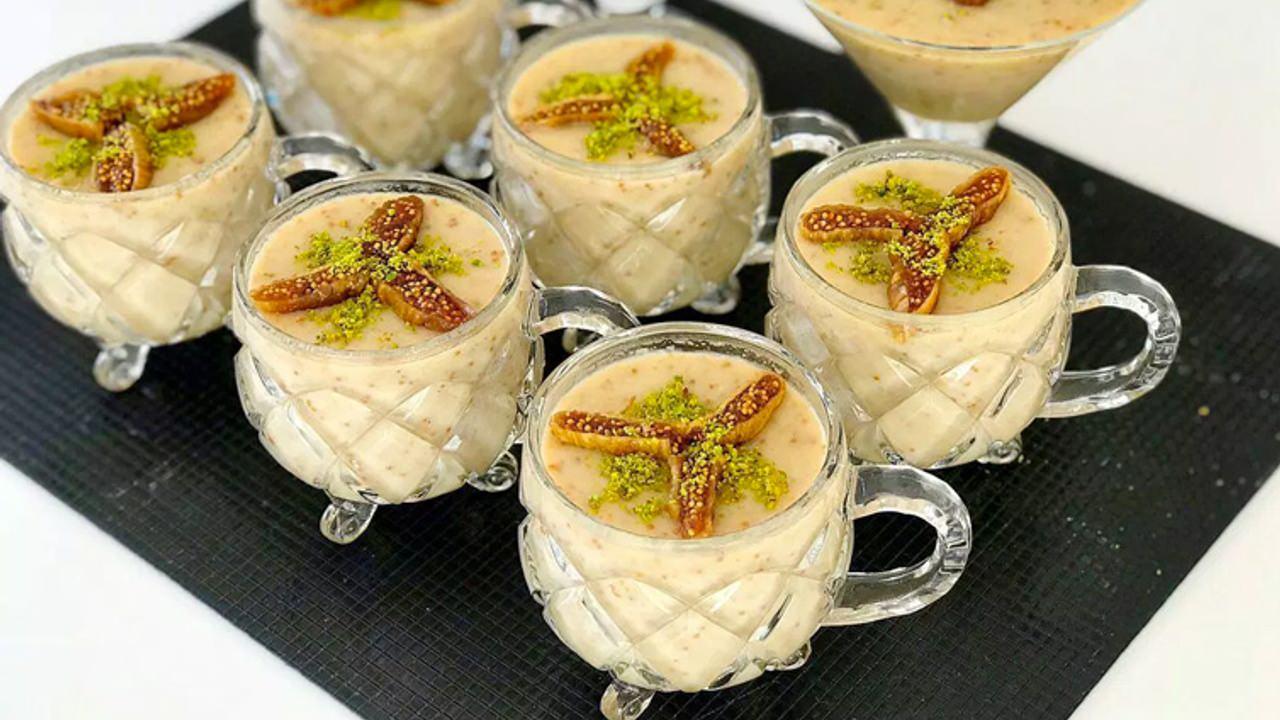 Cinnamon Fig Sleeping Recipe
For your questions, you can reach us from the Instagram account:   @dyt.sumeyyekara