You can maintain your form with the most effective and useful flat stomach exercises that can be done for a flat stomach! You can say goodbye to a quince belly and hello to a flat stomach with fast fat burning sports exercises at home. Abdominal melting exercise at home for beginners…
Having a flat stomach is undoubtedly every woman's dream. For this, it is very important to eat healthy and to exercise regularly every day. Rather than diet programs that can be applied to lose weight, it will be more effective to prefer exercises that will allow you to burn fat by directly running that part of the body you want to melt. In this way, you will protect your health, have a fit body and easily have the look you want. You don't need to spend extra money on gyms for this. We have compiled the most effective and useful abdominal exercises that you can do at home without tools. There are some exercises recommended for a flat stomach by keeping you fit body. Among these abdominal and belly melting exercises, the movements that give the fastest results are especially Plank Top, Plank Up, Mountain Climber, Scissor Switch . Let's have a look at how these movements are done together to have a flat stomach…
CLICK TO READ: THE MOST EFFECTIVE BELLY BLAST EXERCISES AT HOME
BLASTING EXERCISES FOR BEGINNERS!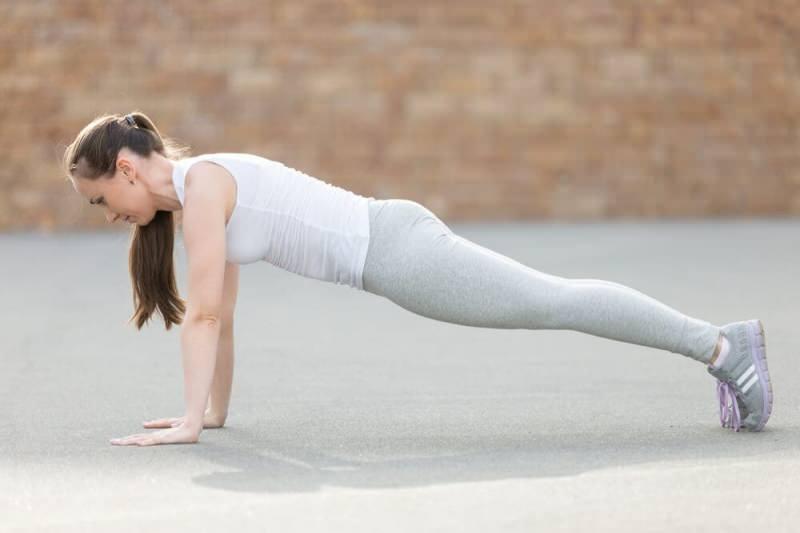 (PLANK TOP)
Stand in a plank position, as if it were about the width of your hips. Then touch your cross shoulder with one hand and repeat the movement with the other hand. In the meantime, the abdomen and hips should stay tight.
(PLANK UP)
Take a high plank stance as if your feet are wide enough. Put one arm on the ground from your elbow and then do the same with the other arm. As in the exercise above, the hips and abdomen should be tight.
CLICK TO READ: METHODS TO MAKE BELLY FAT IN 7 DAYS
(MOUNTAIN CLIMB)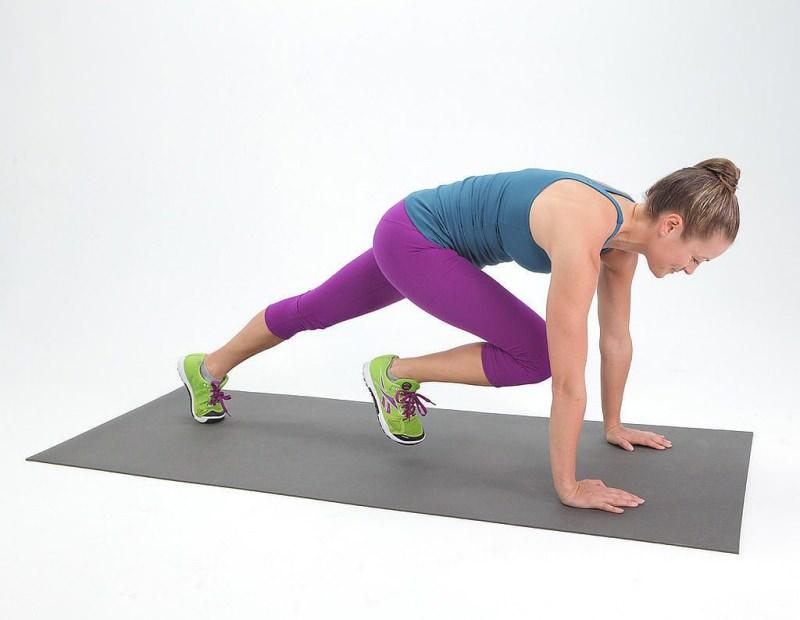 After taking the high plank stance, pull the right leg towards the chest and fix the left leg to the floor with your toe. Keep moving as if you were jogging on the ground.
Keep your left leg flat on the floor with your toes as you pull your right leg towards your chest.
Keep moving as if you were jogging on the ground.
(SCISSOR SWITCH)
Lie on your back with your arms at your sides. With one leg slightly off the ground, pull one leg towards you and hold it while looking straight ahead. Don't move your waist and keep your stomach tight.