Diet Abdigör meatballs, one of the delicious tastes of Ağrı, make you eat your fingers! How to make Abdigör meatball, one of the oldest diet dishes?
Abdigör meatballs, one of the oldest diet dishes in Anatolia, is one of the most delicious recipes made by pounding lean meat with a mallet. Abdigör meatballs, which is the famous dish of Ağrı cuisine, is especially preferred by those who want to lose weight! You can go beyond the usual tastes with Abdigör meatballs, which can be preferred by people who want to maintain their slim and fit appearance in their kitchens. If you want to stay away from local flavors and continue your diet from where you left off, we are with you with the famous meatball recipe that you can make without pushing your limits! To learn how to make a low-calorie and delicious Abdigör meatball recipe, you can check out the details of our news:
DIET ABDİGÖR MEATBALL RECIPE: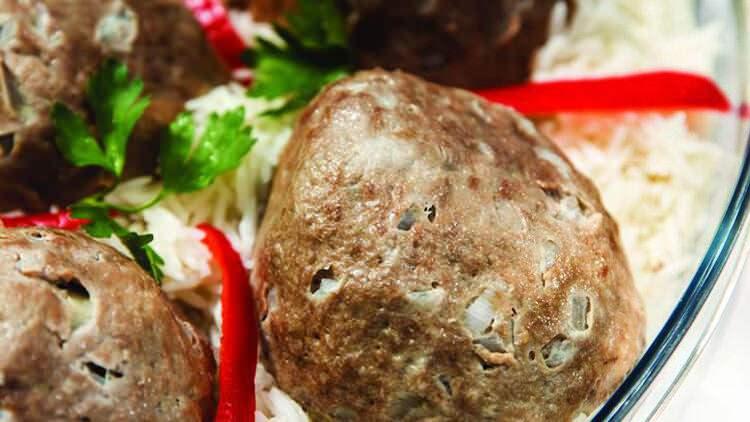 MATERIALS:
1 kg beef tenderloin
2 eggs
1 onion
2 tablespoons of black pepper
2 teaspoons of red chili powder
2 tablespoons of salt
500 grams of butter
2 cups of rice
Salt
2 liters of broth
1 kg of tomatoes
Parsley
FABRICATION:
To follow the recipe for Diet Abdigör meatballs, beat the tenderloins on a wooden mallet for 25 minutes. Separate the fat and nerve parts, pour 1 tablespoon of salt and beat for another 25 minutes. Meanwhile, make a paste with finely chopped onions. Add onion, black pepper, ground pepper, flour and egg to the meat you have putty and knead.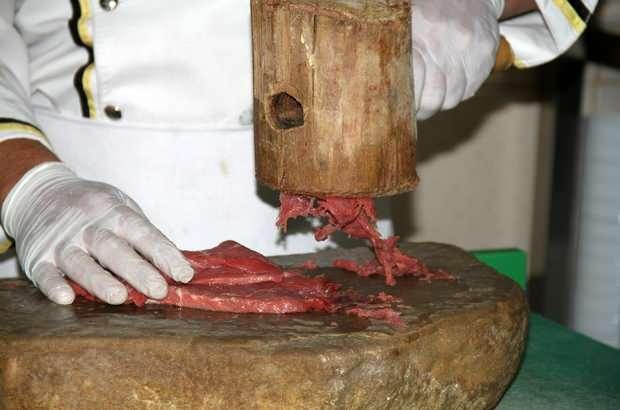 Pour half of the broth into the pot, bring it to a boil and add salt to it. Take walnut-sized pieces from the meatballs, roll them and throw them into the boiling water. Take the meatballs that you have cooked for 20-25 minutes, provided that they are covered, from the water in a colander. 150 gr in a separate pot. Add butter and fry the rice dissolved in water in oil. Pour the broth and salt and wait for it to cook.
250 gr. Melt the butter and fry the boiled meatballs in oil. To make the sauce, dice the tomatoes and sauté them in the remaining butter. Add tomato sauce to the pilaf, which will have a hollow in the middle, and sprinkle the chopped parsley.