Every person needs to consume at least 3 liters of water daily to be healthy. Drinking plenty of water is one of the most important factors for living a healthy life. Consumption of water, which helps diet as well as the body in terms of health, facilitates weight loss. The water diet, which can be tried by those who want to lose weight in a healthy way, has recently started to become a trend. What is the water diet, how is it done? keep reading…
How is the Water Diet Made?
The water diet creates a detox effect in the body and provides rapid calorie burning. You can follow this diet with at least 2 liters of fluid consumption per day. In this diet, it should be ensured that the necessary nutrients are taken from the liquids consumed and that the blood pressure does not decrease. If it is done by consuming only water, it can cause great harm to health. A list should be prepared under the supervision of a doctor.
Our Weight Loss Experiences with Water Fasting
​ ​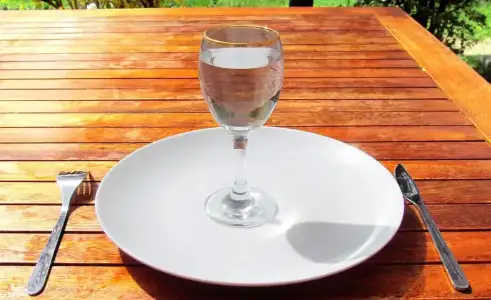 Sample Water Diet List
1 DAY
Breakfast: 2 glasses of freshly squeezed apple juice
Snack: A glass of papaya juice
Lunch: A bowl of watermelon
Snack: One freshly squeezed orange juice or a glass of water with lemon
Dinner: A glass of water
Last snack: One apple and 2 glasses of water
2 DAYS
Breakfast: One boiled egg and 2 glasses of water
Snack: A glass of raw cabbage salad and 2 glasses of water
Lunch: Shepherd's salad and a glass of water
Snack: 2 tomatoes and a glass of water
Dinner: A glass of freshly squeezed tomato juice
Last snack: A glass of cooked zucchini and 2 glasses of water
3 DAYS
Breakfast: One apple and 2 glasses of water
Snack: 1 glass of papaya fruit and a glass of water
Lunch: Shepherd's salad and a glass of water
Dinner: A glass of freshly squeezed tomato juice
Last snack: A glass of cooked zucchini and 2 glasses of water
4 DAYS
Breakfast: A glass of skim milk and 2 glasses of water
Snack: One banana and 2 glasses of water
Lunch: A glass of milk and 2 glasses of water
Snack: Give a banana 2 glasses of water
Dinner: One banana
Last snack: A glass of water and a banana
5 DAYS
Breakfast: 1/2 cup of boiled brown rice and 2 glasses of water
Snack: 2 tomatoes and 2 glasses of water
Lunch: A bowl of boiled brown rice with tomato sauce and 2 glasses of water
Snack: 2 tomatoes
Dinner: A bowl of boiled brown rice
6 DAYS
Breakfast: 1/2 cup of boiled brown rice and 2 glasses of water
Snack: 2 tomatoes 2 glasses of water
Lunch: A bowl of boiled brown rice, salad, 2 glasses of water
Dinner: A glass of water with lemon
Last snack: A bowl of salad and a glass of water
7 DAYS
Breakfast: 1/2 cup of boiled brown rice and 2 glasses of water
Snack: 2 tomatoes 2 glasses of water
Lunch: A bowl of boiled brown rice, salad, 2 glasses of water
Snack: 2 cucumbers
Dinner: A glass of water with lemon
Last snack: A bowl of salad and a glass of water