Gluten-free diet, recommended by doctors in the treatment of celiac disease, is a type of nutrition that has been very popular recently. There are some foods that you should stay away from in a gluten-free diet, which can also be described as a kind of healthy diet. Here's what you need to know and be aware of in a gluten-free diet! How to eat gluten-free? Gluten-free diet menu for celiac patients:
Celiac disease is an allergy condition that persists and becomes chronic over time against the protein called 'Gluten' of the small intestine. Symptoms such as gas problems, headaches and bloating are the result of celiac disease, but also damage to the intestinal lining and nutrient absorption difficult. Doctors recommend a gluten-free diet to celiac patients to prevent such diseases. This gluten-free diet, which is not only recommended by doctors but also increasingly popular for weight loss, melts fat quickly and solves problems such as bloating and diarrhea. In order to eliminate gluten, which is included in many foods that we consume in our daily lives without realizing it, we need to stay away from some foods. Gluten-free diet is one of the healthiest nutrition types that should be preferred not for weight loss but for some kind of treatment. Gluten-free diet should be almost the first choice of those with intestinal sensitivity in order to avoid health problems and to benefit from the nutritional values ​​of the body. Gluten-free diet should be continued until the symptoms of the disease disappear completely. So how do we eat gluten-free, what are the foods that contain gluten? Can you lose weight with a gluten-free diet? Here is the answer…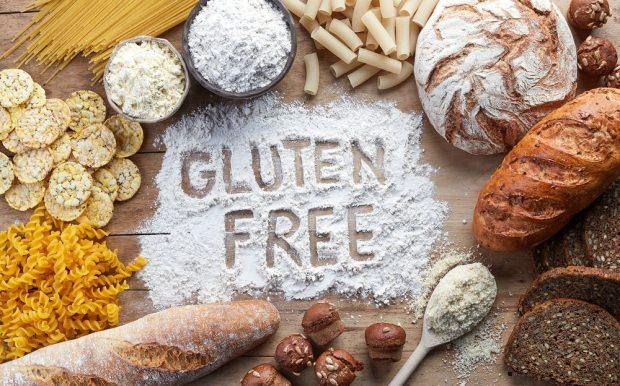 IS GLUTEN HARMFUL? WHY SHOULD WE EXCEED GLUTEN?
It may not be easy at first to remove some foods that we call indispensable in daily life from our lives. Gluten, which is the type of protein in the grain, provides fluidity in the food and makes it even more viscous. In addition to making it difficult to absorb nutrients, it causes problems such as diarrhea, irregular nutrition, skin disorders and fatigue.
THE BENEFITS OF A GLUTEN-FREE DIET ARE HERE: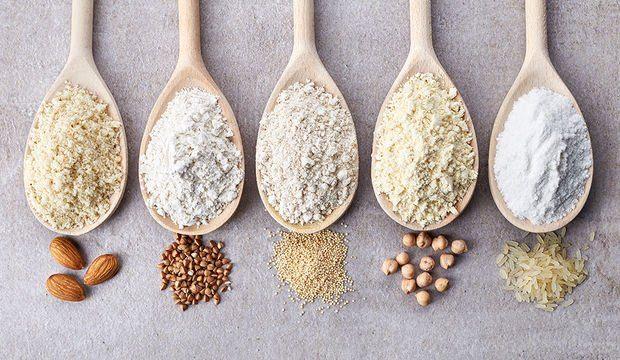 – One of the most obvious signs of gluten is fatigue, bloating, nausea and vomiting after feeding. You can avoid these problems by eliminating gluten from your life.
– The common symptom of Celiac disease caused by gluten is the absorption difficulty seen with the damage of the intestinal tissue. People with celiac disease have iron deficiency, which causes anemia .
– According to the information obtained from the researches, it has been determined that the symptoms of children with autism decrease in the type of diet that does not include gluten.
WHAT SHOULD THOSE WHO WANT TO DO GLUTEN-FREE? HOW IS A GLUTEN-FREE DIET? GLUTEN-FREE DIET LIST…
All foods containing wheat, rye and barley are among those that should not be eaten by people following a gluten-free diet. Legumes, oil seeds, dried and fresh fruits, vegetables, eggs, meat and dairy products are among the edible foods with peace of mind.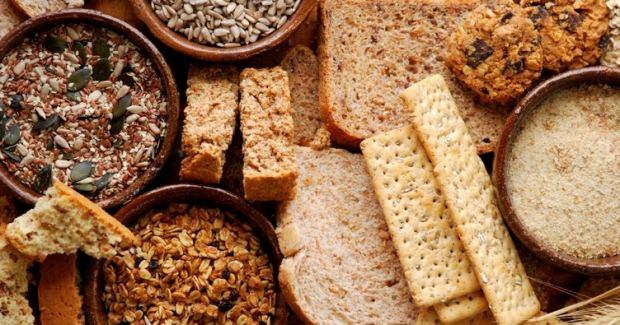 PROHIBITED FOODS FOR A GLUTEN-FREE DIET
Foods that people who decide to eat gluten-free should definitely not consume are sugary foods such as bread, pasta, noodles, bulgur, cake, pastry, pies, cookies, bagels, pizza, tarhana and starch.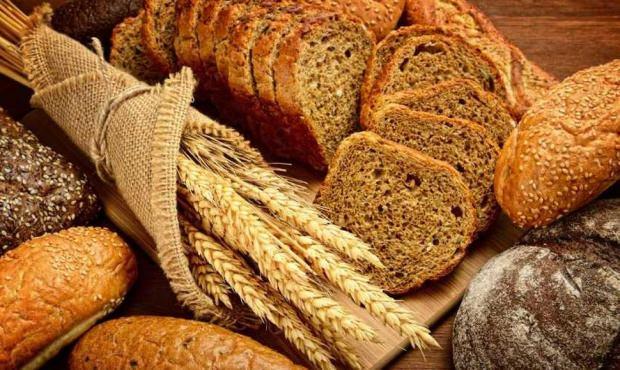 FREE FOODS FOR A GLUTEN-FREE DIET
Since corn flour and rice flour are free, you can easily consume a pasta made from corn flour with a lactose-free yogurt. If you want to have a light but healthy breakfast, you can eat gluten-free cereal as an alternative option.
GLUTEN-FREE HEALTHY DIET LIST: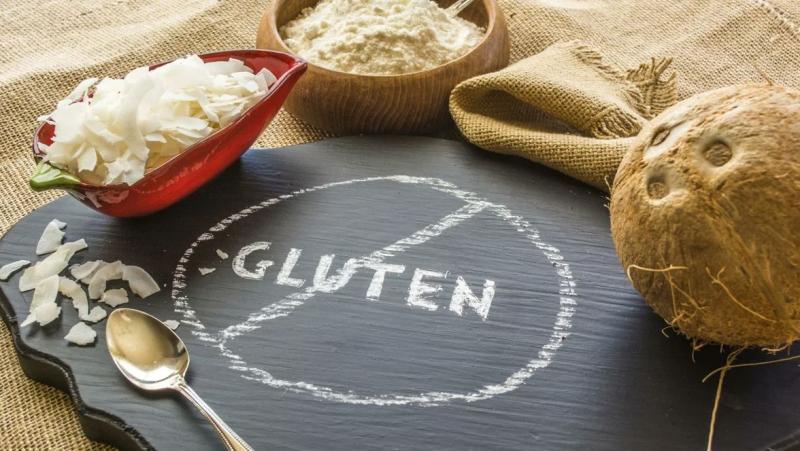 MONDAY:
Breakfast: Chia seed pudding, soaked overnight – 2 tablespoons (28 grams) of chia seeds, 1/2 teaspoon of vanilla extract and 1 cup (240 ml) of yogurt with fruit of your choice. Let it sit in a bowl overnight.
Lunch: Chicken and Vegetable Lentil Soup.
Dinner: Steak, mushrooms and spinach in gluten-free cornbread.
TUESDAY:
Breakfast: Vegetable omelet.
Lunch: Sliced ​​Tomato, Cucumber and Quinoa Salad with Spinach and Avocado.
Dinner: Skewered shrimp, salad
WEDNESDAY:
Breakfast: Oatmeal with fruit
Lunch: Tuna and boiled egg salad.
Dinner: Chicken and broccoli sautéed in olive oil and gluten-free soy sauce or tamari. A small amount of rice pilaf on the side.
THURSDAY:
Breakfast: Gluten-free toast with avocado and egg.
Lunch: Leftovers from Wednesday dinner.
Dinner: Shrimp and salad with garlic and butter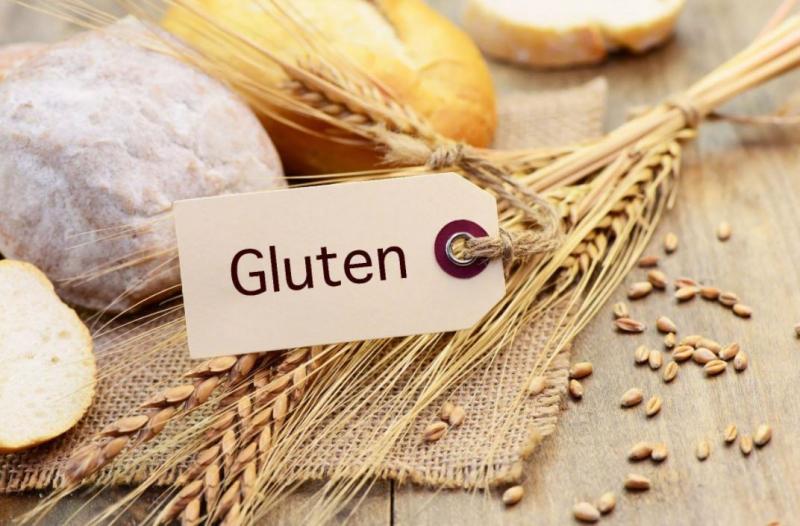 FRIDAY:
Breakfast: Banana fruit smoothie – half a medium banana, half a cup (74 grams) of mixed fruit, a quarter cup (59 ml) of yogurt and a quarter cup (59 ml) of milk.
Lunch: Chicken wrap with salad (with gluten-free lavash)
Dinner: Baked salmon, baked potatoes, broccoli, carrots and green beans.
SATURDAY:
Breakfast: Mushroom and zucchini frittata.
Lunch: Leftovers from Friday dinner.
Dinner: Roasted chicken and veggie quinoa salad.
MARKET:
Breakfast: Two boiled eggs with a slice of gluten-free bread.
Lunch: Chicken salad cooked in olive oil.
Dinner: Grilled lamb and fried vegetables