Metabolic syndrome is a disease with insulin resistance and obesity. As insulin resistance increases, weight gain and fat in the abdomen occur. What are the symptoms of metabolic syndrome, which has recently been called one of the diseases of the age? How is the metabolic syndrome diet done? Expert Dietician Sümeyye H. Kara explained the answers to all these questions with her tips. Here are the answers…
Specialist Dietitian Sümeyye H. Kara stated that while obesity can cause insulin resistance on its own, insulin resistance also accelerates obesity. At the same time, he explained that a disorder in insulin action and sensitivity brings along many metabolic problems and that there are some deficiencies and problems in the effect of insulin in skeletal muscles in obese individuals. The land is based on healthy lifestyle change, weight loss and increasing physical activity. He states that for patients with metabolic syndrome, low intake of saturated fat, trans fats, and cholesterol, reduced consumption of pure sugar, and increased intake of vegetables, fruits, or whole grains. So what is the metabolic syndrome diet and how is it done Here are some explanations from expert Dietitian Sümeyye H. Kara:
WHAT IS METABOLIC SYNDROME?
Obesity and metabolic syndrome continue to spread, affecting more and more people all over the world and in our country. Parallel to weight gain, the risk of premature death increases exponentially, almost 50-100%. This syndrome occurs mostly in individuals with increased insulin sensitivity. Insulin resistance is at the center of this disease due to its effect on other components of the metabolic syndrome. Insulin resistance; It occurs due to many factors such as abdominal obesity, atherogenic dyslipidemia, lack of physical activity, consumption of diets with high carbohydrate content, overeating, hormonal changes, aging and genetics.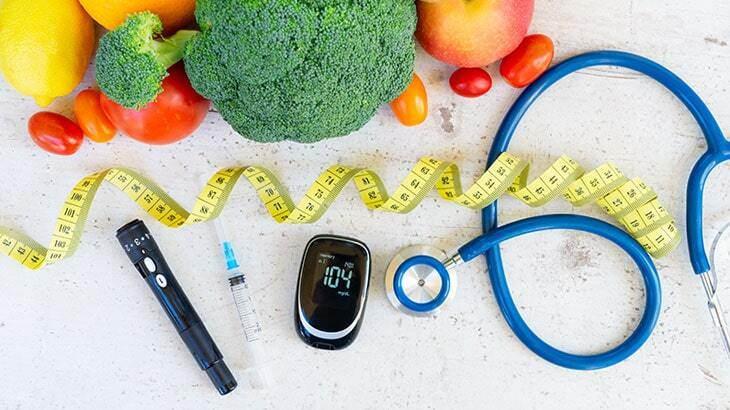 what is metabolic syndrome
According to the recommendation of the World Health Organization, the indicators of metabolic syndrome are as follows:
Hypertension, blood pressure above 140/90 mmHg;
Hyperlipidemia, plasma triglyceride level above 150 mg/dL or HDL level 35 mg/dL in men and below 40 mg/dL in women;
Body mass index (BMI) is 30 and above or waist/hip circumference ratio is 0.90 in men and 0.85 in women;
Nocturnal urinary albumin excretion rate 20 mcg/min;
Type 2 diabetes or glucose intolerance or hyperinsulinemia.
If an individual with type 2 diabetes or glucose tolerance disorder has both of these factors, it is defined as metabolic syndrome.
HOW IS METABOLIC SYNDROME TREATED?
Presence of metabolic syndrome in an individual can increase the risk of coronary heart disease, infarction and stroke threefold. This problem has been caused by familial predisposition and the inability of people to adapt their diet to the changing life style with technological development.
There are two main approaches to treatment. The first strategy is to eliminate the underlying factors, such as obesity and lack of physical activity, that are closely related to insulin resistance. Weight loss and increased physical activity positively affect metabolic risk factors by reducing insulin resistance. The second approach is; Treatment of metabolic risk factors such as atherogenic dyslipidemia, hypertension, prothrombotic state and insulin resistance. Although reducing the factors that form the root of the syndrome makes it easier to get results, control of risk factors can also be achieved with a pharmacological approach. Medication also reduces the incidence of cardiovascular diseases.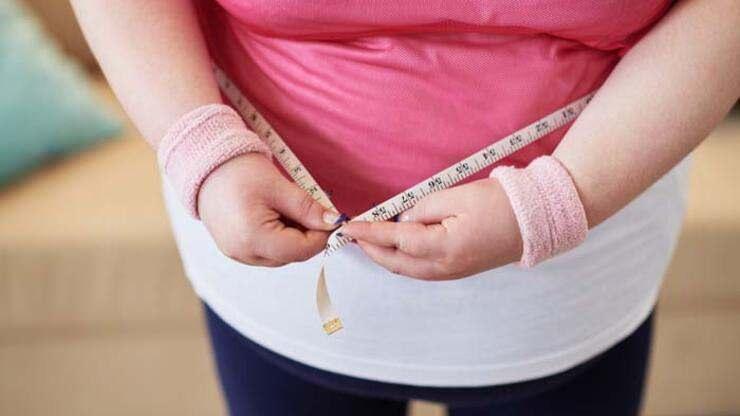 how to do metabolic syndrome diet
NUTRITIONAL RECOMMENDATIONS IN METABOLIC SYNDROME
In diet treatment, it is sufficient to restrict energy of 500-1000 calories per day.
Portions should be reduced for lower energy intake
Moderate intensity exercise should be done for 30 minutes/day.
Refined CHOs (white bread, potatoes, pasta…) should be replaced by whole grain products, legumes and monounsaturated oils (olive oil, canola oil, hazelnut oil).
Water and ayran should replace soda and soft drinks.
Fish should be consumed at least once a week, and it should be cooked by oven or grill methods, not frying.
Low-fat dairy products should be preferred.
3 servings/day of low-fat dairy products should be consumed
Consumption of red meat, butter and full-fat dairy products should be reduced,
Prefer more white meat, definitely consume fish 1-2 days a week
Sodium intake should be reduced (2.4 g/day sodium or 6 g salt/day) spices can be used instead of salt
5 servings/day of vegetables and fruits should be consumed
Olive oil should be used in meals
Salt use should not exceed 6 g per day (1 teaspoon)
2.5-3 liters of water should be drunk daily
45 minutes of brisk walking 4 days a week
Avoid sugary and packaged foods
Low-fat dairy products should be preferred.
METABOLIC SYNDROME DIET LIST FROM EXPERT DIETICIAN SÜMEYYE H. KARA
IN THE MORNING: I RECOMMEND YOU HAVE BREAKFAST WITHIN 3 HOURS OF WAKE UP.
1 egg (Boiled, you can also make an omelet or low-fat menemen)
2 slices of low-fat feta cheese
2 whole walnuts
5 unsalted olives
Tomatoes, cucumbers and seasonal greens
2 slices of whole wheat bread
DREAM MEAL:
1 cup of unsweetened herbal tea
8-10 raw hazelnuts or almonds
LUNCH 13.00:
120-150 grams of grilled chicken breast or meatballs (do not fry)
Green salad with 1 teaspoon of olive oil
4 tablespoons of whole wheat pasta or bulgur pilaf (one day a week only)
DREAM MEAL:
EVENING: (LATEST) 20.00
2 bowls of soup (must be low-fat flour and cream-free)
1 portion of vegetable meal (without potatoes, without rice)
1 bowl of yogurt
Salad with 1 teaspoon of olive oil without pomegranate syrup
1 slice of whole wheat bread
DREAM MEAL:
1 glass of water Milk
1 teaspoon cinnamon
half a teaspoon of ginger