One of the most difficult points when dieting is what we should eat when we need sweets. We are here with three diet recipes that can meet their daily sweet needs for those who want to consume practical diet desserts that are low in calories and do not gain weight. Here are three dessert recipes that are light and have the lowest calorie value that you can consume while on a diet…
Many people who want to lose their excess weight have to start a diet and give up sweets with excess calories. Diet sweets come to your rescue in this case. You can easily make both delicious and low-calorie desserts at home. You can consume low-calorie diet desserts recommended by dietitians in recent days. Here are 3 favorite desserts that are most loved and easy to make at home…
1- FIT APPLE CRUMBLE
While dieting, we search for low-calorie diet recipes to meet blood sugar needs. You can meet your sweet needs with Fit apple crumble, which is a special flavor of British cuisine. In addition to oats, this dessert can be prepared with seasonal fruits; You can also add wheat flour and apples. One serving of Apple Crumble dessert is calculated as about 120 calories. That's why it is listed as the number one dessert in diet lists.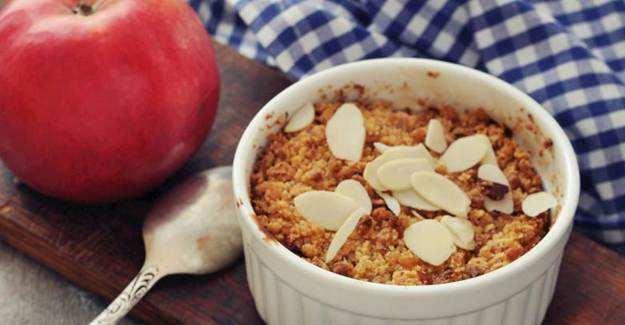 fit apple crumble recipe
HOW TO MAKE FIT APPLE CRUMBLE?
MATERIALS
For the dough
30 g oats
45 g whole wheat flour
1 teaspoon of salt
50 g of coconut oil
25 g coconut sugar
For the stuffing
2-3 apples (500 g)
2 tablespoons of coconut sugar
50 g of pecans
Half a teaspoon of cinnamon, less salt, less cloves, less nutmeg
FABRICATION
–First, take the wheat flour, oats, coconut oil, salt and coconut sugar into the food processor and mix well until it reaches a dough consistency.
– For the filling, peel and thinly slice the apples. Add coconut sugar, pecans, salt, cloves, cinnamon and nutmeg.
– First, spread the filling material on your round tart mold and the dough you prepared on it. Bake the mixture you prepared in the oven at 180 degrees for 45 minutes. Fit apple crumble dessert is ready to serve.
That's it, good luck to you all.
APPLE CHIA PUDDING
This time, a very light and nutritious apple dessert takes the second place of the list. You can do wonders with apple pudding made with Chia seeds, which has been included in many recipes recently and is an indispensable product of diet lists. The calorie amount of a serving of apple chia pudding is 230 calories.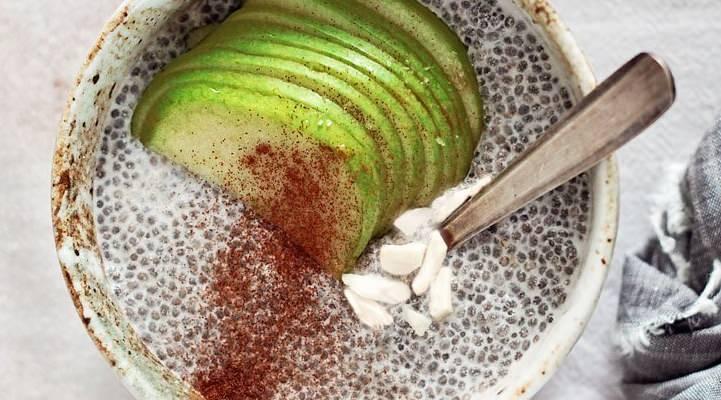 apple chia pudding recipe
OAT CHOCOLATE BALLS
You can include oat chocolate balls, which are among the low-calorie diets, in the nutrition program. The oat chocolate balls dessert is made using only four ingredients. You can prepare oatmeal chocolate balls, which will become the number one dessert of chocolate lovers, in an average of 20 minutes. On the other hand, you can consume this dessert with coffee.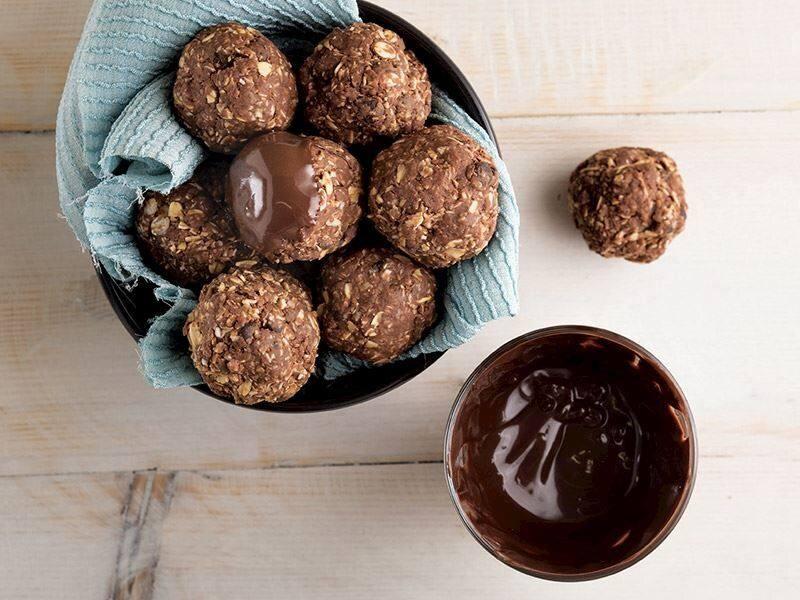 oat chocolate balls recipe